Triathlon News
The show begins: Everything prepared for the WTS of Abu Dhabi with Mario Mola in the lead
On Friday, the WTS 2019 circuit opens with the test in Abu Dhabi with 8 Spanish representatives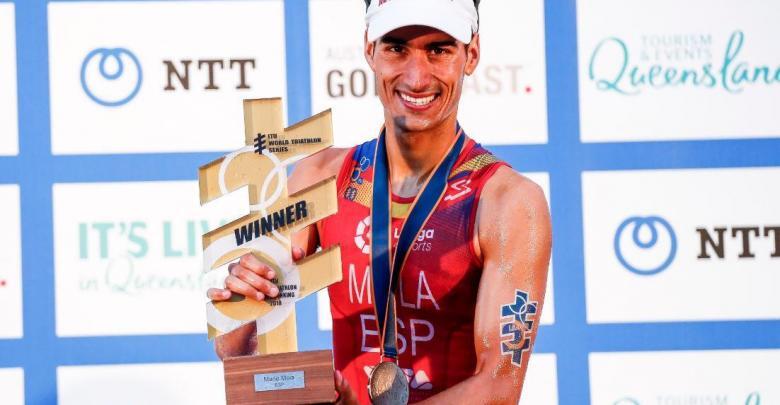 The next March 8 will be held in Abu Dhabi the first appointment of the 2019 Triathlon World Series, where we will see the best triathletes of the specialty fighting for victory.
This first test, about sprint distance, it will not be Javier Gómez Noya, who has chosen the WTS of Bermuda (Olympic Distance) for her World Series debut, However Noya, will run a sprint test in New Zealand on March 31 at the World Cup in New Plymouth
Mario Mola and Vicky Holland will defend number 1 at the starting line
As for the professionals who will be in the test, we will see Mario Mola, triple world champion now Vicky Holland, last year's winner of the WTS. They will start with number 1 defending their title won in 2018.
In the men's test, we found the 10 best triathletes from last year at the starting line, where Mario Mola Winner of this test in 2016 and second last year, he will try to climb to the top again.
Henri Schoeman, winner last year, Vicent Luis second in the WTS 2018 Ranking, , Jacob Birtwistle, Kristian Blummenfelt, or the British Alex Yee 20-year-old winner of the World Cup in Cape Town will be some of the professionals to consider, without forgetting Fernando Alarza, that this year a new stage begins with a new coach and it will surely give a lot to talk about. As for the rest of the Spanish in the test, we found Vicente Hernández y Antonio Serrat.
In the women's test, Vicky Holland y Katie Zaferes (The first two at the WTS 2018) are the ones that will focus attention but we must not forget about triathletes of the stature of Georgia Taylor Brown, third in the Ranking last year, Ashleigh Gentle winner of the Grand Final, Jessica Learmonth, Rachel Klamer winner last year, Non Stanford, Cassandre Beagrand or the winner of the recent World Cup in Cape Town, the Japanese Ai Ueda. They will surely try to make it difficult for you in this inaugural test.
As for the Spanish we will see the expected return of Carolina Routier to the world series, where they will accompany her Sara Pérez y Miriam Casillas Top 10 at the Cape Town Cup or Anna Godoy which was eleventh.
Schedule
The men's event will start on Friday at 14:06 (11:00 Spanish time), while the women's event will take place at 16:06 local time (13:06 Spanish time) and can be followed live on the website of the ITU and by Teledeporte.