Triathlon News
The countdown begins, Challenge Lisboa 2019
This edition features 7 tests with the novelty of sprint distance and super sprint.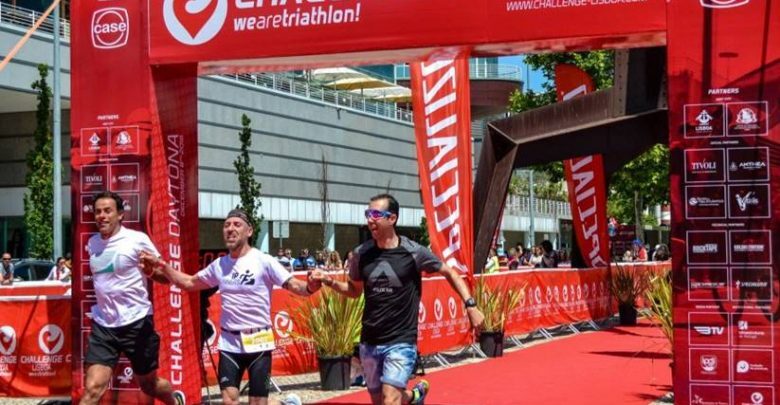 In a little over a month a new edition of the Chalenge Lisbon, a test chosen by many Spaniards to start the Triathlon season.
The city of Lisbon offers sports, tourism, gastronomy and a great organization in the hands of Challenge, which guarantees a weekend full of sports activities for all levels, groups or families.
The test will be held on next May 18, in which he has confirmed his participation for the second consecutive yearo Pablo Dapena, winner last year and that comes from getting a second place in Salou.
The weekend offers up 7 competitions differents with the idea of ​​accommodating all types of athletes and levels, so they can enjoy the sport alone, in family or through their companies.
Challenge Tests Lisbon
Half Challenge Lisbon

(1,9-90-21)

Corporate Cup

(1,9-90-21)

Olympic Plus

(1,5-40-10)

Olympic Relay

(1,5-40-10)

Sprint Challenge Lisboa

(750-20-5)

Super Sprint Challenge Lisboa

(300-9-2,5)

Family Relay

(200-3-1)
As every year, the test reigns will be the Mid Distance Triathlon, which will grant 142 slot for The Championship, the Challenge Family World Championship, to be held in Chamorin (Slovakia).
Triathlon Discount News Promotion
Take advantage of our offer with 60 € discount for the medium distance test
If you are looking for a different way to participate and you want to travel with your family or your group of clubmates, you can Interested in the following formats:
El Corporate Cup , a competition dedicated to companies , where they will form a team of 3 people to participate in the mid distance test.
If you travel with the family, Family relay (200m - 3 km - 1 km) will allow parents and children participate in relay triathlon and enjoy sports with your family, an experience that you will not forget.
The event will distribute more than 25.000 € in prizes where the winners will bag 3.500 € and the 5 first professionals both male and female will have the place for The Championship
More information about the test: https://challenge-lisboa.com
You may also be interested in this