Triathlon News
The MD season begins in the Challenge Salou 2020
The test will be the first in the peninsula that is disputed over medium distance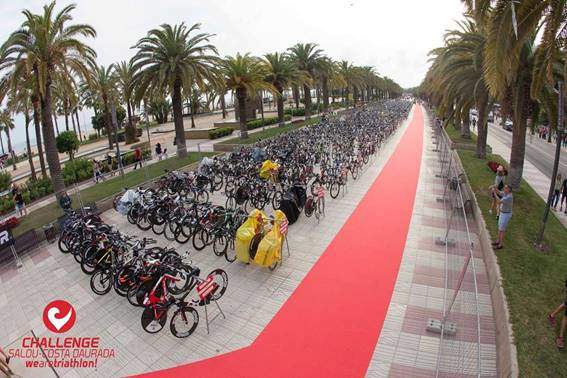 Challenge Salou 2020 will be held on March 29, 2020 and will have two distances to participate in, the traditional one Half (1,9-90-21) and distance Shorts (1,9-60-11).
In addition, it will have the relay tests, the Breakfast Run and the Junior Challenge, as in all the tests of the franchise.
It will be the starting gun for the MD in Europe from Challenge Family
Salou will be the second medium distance event in our country (Check our calendar) and will be the first venue in Spain and will open the Challenge 2020 franchise competitions in Europe.
This 2019 Challenge Family has had 41 races in 21 countries and with more than 75.000 participants.
Many PROS choose it to start the season
There are still no confirmed PROS, but surely, as every year, they will see a large lineup of professionals at the starting line.
This year Pablo Dapena, Judith Corachan or Emilio Aguayo chose her to start the season.
€ 25.000 in prizes
The presence of professional triathletes will surely have a great acceptance, which is that the € 25.000 in prizes and the sum of points for the Challenge Family World Bonus (https://www.challenge-family.com/world-bonus/) is a great incentive for professionals.
First qualifying test for The Championship
Además, Challenge Salou It will be the first qualifying event in Europe and it will deliver SLOTS for the World Championship in Samorín (Slovakia) after the one in Wanaka (New Zealand) that will be held in February.
Know the circuits
In this last article, we reviewed the test circuits, where you can find them on the Strava network, as well as the Track of each segment.
If you are looking for a career to debut in 2020, Challenge Salou is a great option.
More information http://challenge-salou.com/