Triathlon News
Change of schedule How to follow the Montreal World Series live?
We have the possibility of seeing a Spaniard at the top of the world ranking.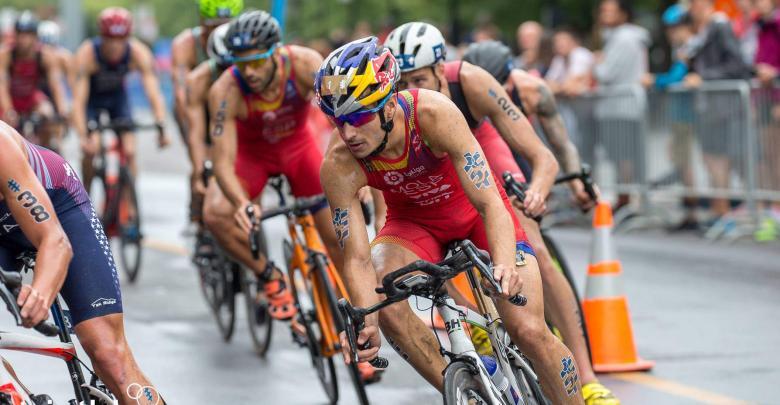 This weekend the fifth appointment of the World Series Triathlon 2019 en Montreal (Canada), this time it will be about sprint distance and where we have the possibility of seeing a Spanish at the top of the world ranking.
Javier Gómez Noya 5 times world champion, Fernando Alarza, third in the World ranking and Mario Mola winner last year in this test and 3 times world champion consecutively lead the triarmada at the WTS Montreal, where they will also be Vicente Hernández, Antonio Serrat y Carolina Routier
With the absence of the leader Vicent Luis, leave the options open so that both Henri Schoeman (second of the ranking), Fernando Alarza as well as in Javier Gómez Noya try to get the victory and the first place in the world
You can check all the favorites in the following link of the pre-career
Alarza and Noya with options to put themselves as leader of the World Cup
The victory of a world series awards 1.000 points to the winner, so if Fernando Alarza if he wins in this test, he would take the lead, surpassing Schoeman. In the case that Noya or another will win, Alarza would be the leader whenever he is second and Schoeman fourth.
In the case of Javier Gómez Noya, he would only become the leader if he won the race and Schoeman was third.
You can check in the following link the Current WTS ranking
How to follow the WTS Montreal live?
The test can be followed live through TV and various online channels.
Female test:
Date

: June 29, Saturday

Local time

: 14: 36 PM

Spanish time

: 20: 36 PM
Male test
Date

: June 29, Saturday

Local time:

16: 00 PM

Spanish time

: 22: 00 PM
Direct:
By television
By Web:
The organization has announced a change in the men's test schedule
? NEWS ALERT: Adverse weather conditions have forced us to change the start times of the Elite Men's Groupe Copley World Triathlon Montreal. The men will start at 16.00h Canadian time! Tune in to https://t.co/qNsCefRDxv and don't miss the action! #WTSMontreal pic.twitter.com/xuAfxrOQZ1

- World Triathlon (@worldtriathlon) June 29, 2019