How to follow the Grand Final of the World Series live?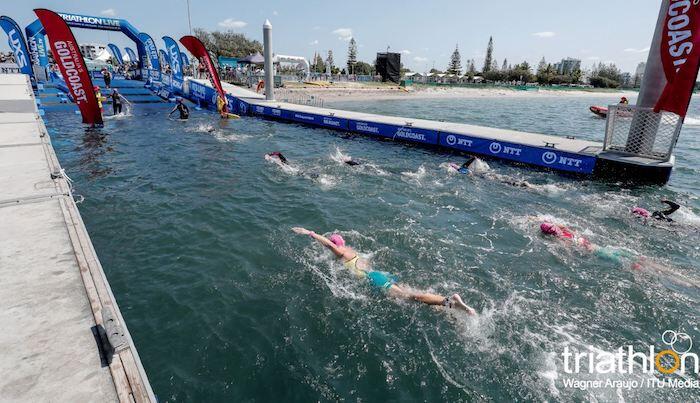 Mario Mola is the big favorite to get the title for the third time in a row.
This weekend, the WTS Grand Final will take place in Gold Coast, where the new 2019 World Champions will be announced.
In the male category, Mario Mola is the big favorite, since finishing in 14ª position would get the title, if it succeeds, it will equalize Javier Gómez Noya as the only triathletes capable of winning three world championships in a row. Check the different options that Mola has to get the title in this article.
Meanwhile Fernando Alarza part as the fifth classified in the general and will rush to the maximum his options to get the bronze medal. The rest of the Spaniards in the Australian event will be Vicente Hernández who a few days ago was third in the French Grand Prix of Quiberon and Cesc Godoy
As far as women's competition is concerned, Sara Pérez y Anna Godoy will be the Spanish representatives. The fight for the world title is a matter of two, the American Katie Zaferes and the British Vicky The Netherlands who arrive separated by only 34 points, that is to say, whoever arrives first at the finish will be world champion as long as they do it within the 20 top.
Georgia Taylor-Brown he also has mathematical options, but he needs to win and that Zaferes and Holland are not top 20
Where to see live the Grand Final of the World Series?
Female test
Time : 15: 06 PM (Local Time) 7: 06 AM Spanish Time.
Saturday 15 September 2018
Male test
Time : 15: 06 PM (Local Time) 7: 06 AM Spanish Time.
Sunday 16 September 2018
Where to see it live?
RTVE: http://www.rtve.es/deportes/mas-tdp/directo/
TDP: Live through television
ITU: https://triathlonlive.tv/live
Photos: ITU

SANTINI born with the aim of offering unique garments to athletes passionate about cycling and triathlon. Enjoy a unique experience in comfort while wearing clothes with exclusive style and the maximum technology that guarantee greater performance. Unique garments designed by and for the Triathlete.