Triathlon News
Compex joins Valencia Triathlon expanding services to participating triathletes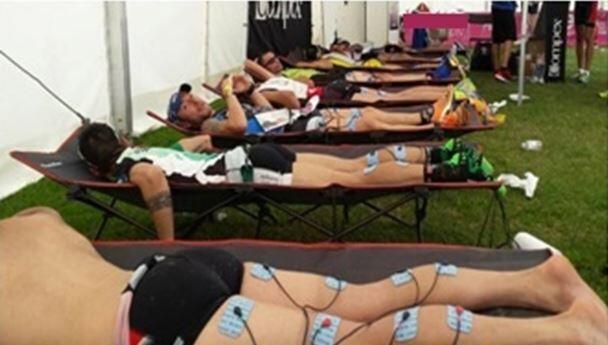 Compex will be in Valencia Triathlon as one of the sponsors of this 2016 edition. A new triathlete care service that continues to increase the value and quality of the competition with more participation in the city of Valencia.
Recognized leading brand in electrotherapy in the sports sector, Compex it consolidates as another of the partner of Valencia Triathlon 2016 offering the service of "Active Recovery"In a special area created for the brand in the post-goal zone. With this sponsorship, Compex is associated with a first level triathletic event.
The Swiss brand will be one of the official technical brands in Valencia Triathlon 2016. Compex has achieved in 30 years an unprecedented experience in the fields of rehabilitation, pain treatment and sports training.
Their participation in Valencia Triathlon consists in the placement of a mobile active recovery center for participants of all modalities; Women's Triathlon, men's Supersprint, and sprint on September 10 and Olympic on September 11; that can be enjoyed at the end of the competition.
Compex favors and accelerates muscle recovery after intense effort to reduce fatigue.
Electrostimulation helps eliminate wastes from muscle contraction, thanks to a strong increase in blood flow, pain relief, and relax and contract muscles, as well as reducing stiffness and increasing the benefits of training and progression of the athlete.
Undoubtedly Compex helps the athlete to successfully improve aspects of physical health and sports performance. Thus becoming one of the best allies for all types of athletes who will be in Valencia Triathlon 2016.
Train with Compex
In addition to its presence in Valencia Triathlon on September 10 and 11, Compex becomes the perfect ally for the test training.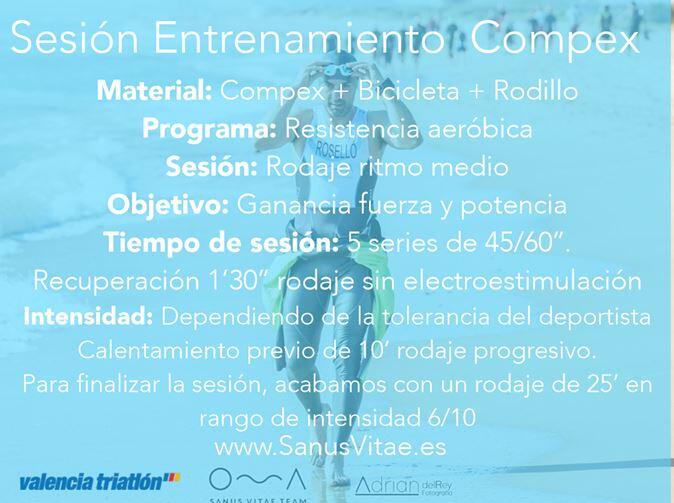 Sanus Vitae, technical advisor of Valencia Triathlon 2016, has prepared a training session with Compex for the participating triathletes. A very useful tool for athletes who want to put it into practice:
More information about Compex at www.compex.info
You may also be interested in this