Triathlon News
With 96 years Roy Englert gets his fourth world record. It is already the best in 800, 1.500, 3.000 and 5.000 meters
He has participated in the USATF National Masters Championships where he has broken the record of the 5 km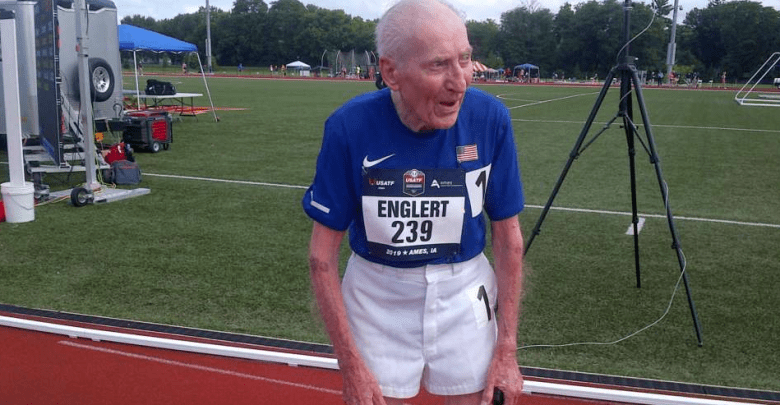 Today we tell you a new story of improvement where an American athlete of 96 years, Roy Englert He has beaten the world record in his category (95-99) in the 5.000 meters played at the USATF Masters Outdoor Championship in Iowa this past 11 in July.
Roy has invested a 42 time: 20.33 in completing the 5km of the test, beating the record of its category. The previous record was in 50: 10.56
He has also achieved victory in the 400 meters test, with a time of 2: 26.29, although I was the only athlete in this category
In March he got 3 world records
In addition to the record achieved in the past 11 of July boasts the world brand improvement in the 800 (6: 03: 84), 1.500 (12: 07.63) and the 3.000 (26: 01.24) meters achieved in March at the Indoor Championships in Landover
Roy started running to the 60 years, after reading a book called Aerobics, where his author exposes a method to improve the cardiovascular system.
Englert trains three times a week in the gym, where he runs between three and five kilometers on the treadmill. "It's fun. It's not fun while you're doing it, it's fun when you're done. It's hard work, really, "he said after the race.
A great example of overcoming