Triathlon News
The European Cup of Melilla opens the season of ITU competitions in Spain with 28 Spanish athletes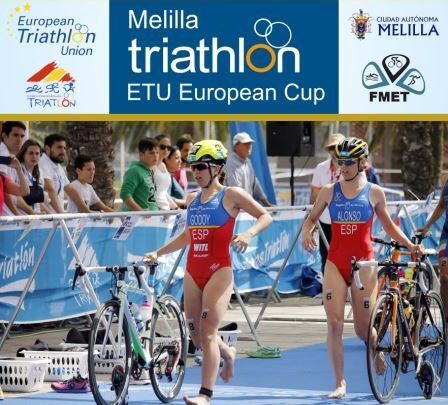 Uxio Abuin, Francesc Godoy, Anna Godoy and Sara Bonilla favorites for victory
This weekend the first ITU competitions in Spain are played in 2016, the continental cups (junior and elite) of Melilla. Later in May it will be the European Cup of Madrid and the World Cup of Paratriathlon in Águilas. In June the Duathlon World Championship in Gijón and in September the European Club Championship in Banyoles.
The 10 Sunday of April at the 15: 00 in the afternoon will start the women's competition with Spanish 8 in the 18 and 00: the male 20 with Spanish representatives
In the men's category, he starts with the 1 number for his best world ranking, the British Matthew Sharp winner of the Tongyeung world cup although last week in Quarteira was 34º, although the main favorites are Uxío Abuín recent Duathlon Spain Champion, Francesc Godoy. Attention also to Ricardo Hernández, Antonio Serrat and Italian Massimo De Ponti.
While in the female category the Hungarian Margit Vanek part as a favorite, next to Anna Godoy (which has had a great duathlon season in winter) and the Italian Verena Steinhauser. The Spaniards arrive at a good time, Sara Bonilla recent runner-up of Spain Duathlon, Camila Alonso Iberoamerican Champion, Anna Flaquer champion of Spain of Duatlon sub23 and Sara Perez that in Quarteira he did his best international result.
Finally, note that the same Sunday morning will take place the junior competitions with large Spanish participation with 26 boys and 15 girls.
(Photo: Photo Melilla)
You may also be interested in this