Triathlon News
Cristóbal Dios and Larisa Salí win the first edition of the Bioracer Janda y Sierra Triathlon
Olympic middle and distance tests were held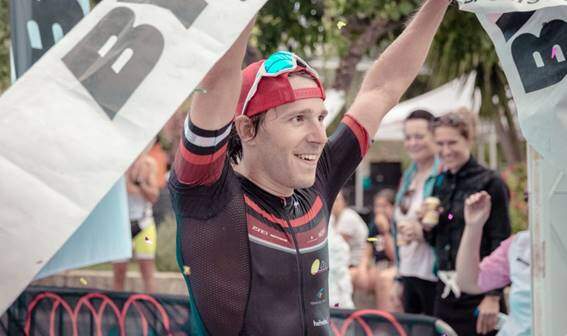 This weekend the first edition of the Bioracer Janda y Sierra Triathlon where Cristobal Dios y Laisa I left They have managed to record their name in the test.
On July 27, 2019, this very special and tough Triathlon was held at the same time located in San José del Valle (Cádiz) where it was devastated completing the quota of registrations available for both Olympic and MD.
The test of middle distance It had the format of 1,9 km of swimming, 85 km of cycling and 21 km of running, while the olympic format They competed on the distance of 1,5 km of swimming, 40 km of cycling and 10 km of running.
He swam in the reservoir of Gualdacacin, near Camping José del Valle, to then skirt the reservoir on the bike and cross thel natural park of the Alconorcales, with a demanding "Breaker" circuit. The running race in San José del Valle was where the finish line is located.
In the men's middle distance test the victory went to Christopher God followed by Julen Ten and by Rubén Cuellar occupying the third final position,
As for the women's test, the victory was for Larisa I left followed by Beatriz Lalaguna and by Cristina Loring in third position.
Apart from the test itself, the party was full of surprises for the participants, with music, barbecue and a unique atmosphere.
ratings
FEMALE OLYMPIC
1 Sandra Shenkel
2 Julia Fornerud
3. María Ayuso
MALE OLYMPIC
1 Camilo Doors
2 Samer Ali Guard
3 Andrew Gordon
FEMALE MD
1. Larisa I came out
2 Beatriz Lalaguna
3 Cristina Loring
MALE MD
1. Christopher God
2 Julen Ten
3. Rubén Cuéllar