Chronicle of the I Duathlon Cros Solidario de Utebo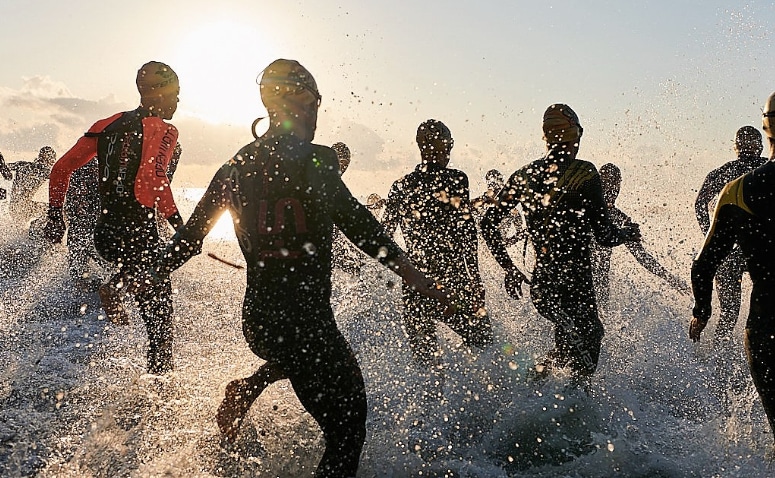 This Sunday the I Cros Solidario Duathlon of Utebo was held in Utebo, a test in which all the forecasts were broken and, in its first edition, it reached the maximum number of expected participants, 250. After an effort by the organization in the face of numerous requests In the end, there would be 260 duathletes who participated in the test, which is a milestone in the Aragonese triathlon.
On the part of Mayencos Brico-Jaca Triathlon, one of the new recruits of the season participated, Pep Morlà, who would obtain a great result, finishing in 6th position, with a time 1 hour 10 minutes and 21 seconds, 2:10 of the winner, Javier Solanas, from the Foncasa Calatayud Duathlon.
After the first segment of the foot race of about 6 km, in which Pep would enter 6th, two very good cyclists from the Foncasa Calatayud Duathlon would join in the second sector (Javier Solanas and Felix Molina, former riders of the CAI and Caja cycling teams Rural, with a great track record). The MTB segment, of almost 20 km, would be carried out very fast, despite the strong wind. Behind the leading duo there was a group of 6, including Morlà. Within the group was Raúl Serrano, a mountain bike rider without a license in triathlon (Spanish MTB Champion with the Conor-Saltoki team in master 30 category) who would finally leave the group alone, winning third place.
After the second race on foot, of just over 2600 meters, with the first three places already decided, the fourth place would go to Daniel Galindo, from the BAZ Triathlon Cierzo, the fifth for the Navarrese Iñigo Pérez-Nievas (Lagunak-Saltoki), veteran with a great track record, especially in long-distance and Ironman events, the Mayencos Brico-Jaca Triathlon duathlete entering sixth.
In his second season in triathlon, Pep Morlà, who participated in the 2010 Ironman in Nice (3800 m of swimming, 180 km of cycling and 42 km of running) with a great result (3rd in the age group 20-25 years old, 10 minutes from qualifying for the Hawaii Ironman), he is directing his training towards the duathlon, with the objectives of qualifying for the Spanish Duathlon Championship in the Elite category (he already obtained a week ago, in the duathlon of Rivas, place for the age group category) and participate in the Powerman Zofingen, an unofficial World Long Distance Duathlon (10 km of running, 150 km of cycling and another 30 of running).
Source: www.mayencostriatlon.org