Crown Sport Nutrition enters the ESSNA
From this 2022 it will be part of the European alliance of specialists in sports nutrition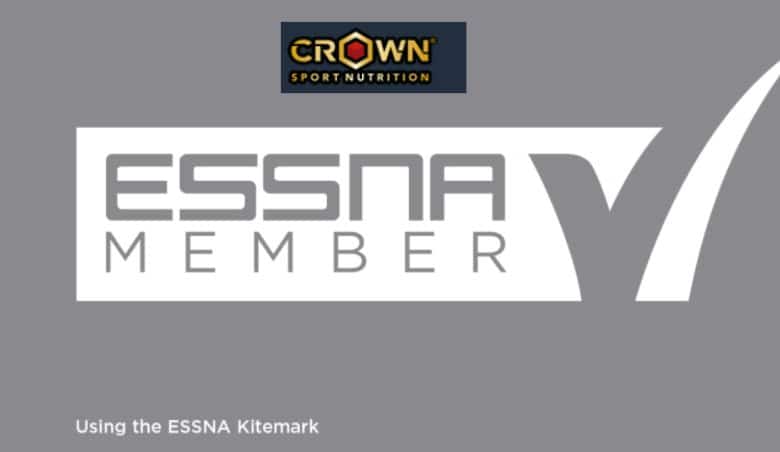 Crown Sport Nutrition becomes part of ESSNA, thus fulfilling one more step in the search for safety and excellence in our products, aimed at high-performance sports nutrition.
With the recovery from the COVID-19 pandemic underway, the recent expansion of ESSNA demonstrates the increased need and interest in the sports nutrition industry for join forces to continue building the reputation of the sector and address the next regulatory challenges related to labeled, composition and Product commercialization. stemming from the EU's Farm to Fork Strategy and the new EU-UK trade relations.
Its principles, «Science, Quality and Transparency», they have made them a well-known and respected brand for their science-based approach to product development.
Crown Sport Nutrition raw materials and products are formulated with solid evidence and scientific support.
To ensure your products deliver peak performance with cutting-edge flavors and textures, Crown Sport Nutrition collaborates with leading research organizations, such as the University of Greenwich in the United Kingdom and the Francisco de Vitoria University in Spain.
Its products are manufactured in The International Food Standard and Good Manufacturing Practice laboratories to guarantee the highest safety standards.
Adam Carey, President of ESSNA:
"We are delighted to welcome Crown Sport Nutrition as new members of ESSNA. As a company driven by science and innovation, Crown Sport Nutrition is an important addition to our membership.
We look forward to working together on product safety and compliance issues.
With many of Crown Sport Nutrition's products certified under the Informed Sport Program, Crown Sport Nutrition already belongs to the industry forerunners in compliance.
Despite the challenges posed by the COVID-19 pandemic, the most recent addition of ESSNA members is also a testament to the industry's extraordinary resilience, agility and imagination to bounce back even better than before.
We look forward to further expanding our membership to help support the incredible growth our industry has seen, and hope will continue to see, for years to come.".
Pol Gieco Villegas, Founder and Executive Director of Crown Sport Nutrition:
"I have known ESSNA since we started building Crown Sport Nutrition six years ago, and have planned to join the Alliance ever since to work together for a stronger and safer sports nutrition industry.
I am delighted that this vision has now become a reality, and my team and I are proud to be part of the Alliance. For our part, we will support ESSNA in the only way we know how to work: with science, quality and transparency.".
About ESSNA
The European Specialist Sports Nutrition Alliance (ESSNA) is the leading European trade association for the sports and active nutrition industry.
It brings together the main manufacturers and distributors of sports nutrition products, ingredient suppliers, national associations as well as specialized scientific and legal consultants who advise the sector.
With around 35 members from across Europe, ESSNA acts as a forum for discussion and a vehicle for action for the sports nutrition industry by working closely with legislators, regulators and law enforcement agencies to ensure that products of sports nutrition are safe, effective, readily available and transparent.
ESSNA monitors the industry, reporting irresponsible companies that violate EU law and may put consumers at potential risk from dangerous products, and works to better educate the public about responsible and safe approaches to sports nutrition. – We do this by working to improve consumer knowledge of sports nutrition products and the industry.