Crown Sport Nutrition and triathlon, a road full of success
The Spanish brand has been linked to triathlon for several years.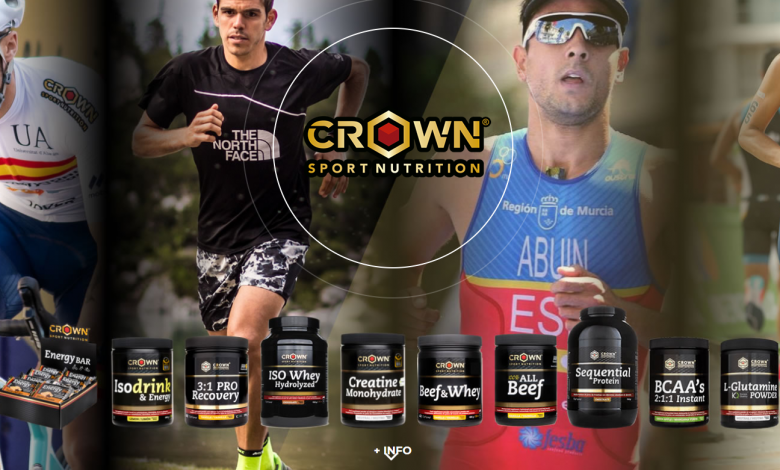 This 2020 we started a collaboration with the brand Crown Sport Nutrition and to celebrate it we offer a 10% off With the code TN10 on its official website.
Its products the ideal complement for triathlon
As Pol Gieco, director of the brand tells us. "Many of you know our products, since we have a very strong bond since the birth of our brand.
It seemed to us then and we continue to think that due to their complexity, avant-garde and demands, our products were the ideal complement, an environment where our values: "science, quality and transparency" were perfectly linked to the spirit of such a complete sport.
Over the last few years, the results of Spanish athletes in the different championships have put the media focus on triathlon, and Crown Sport Nutrition triathletes have been able to test the promised quality and safety of our products in major competitions.
Crown Sport Nutrition triathletes
Many are the athletes who use this brand, although we highlight the triathletes Emilio Aguayo, María Pujol, Roberto Sanchez Mantecon, Cristóbal Dios o Anna Nogueray Camila Alonso His latest additions.
They also collaborate with elite teams such as UA triathlon, ANB Solagüen Labastida o Tri Infinity Móstoles among others.

A 10% discount on the web with the code TN10
As of this January 2020, Crown Sport Nutrition and Triathlon News begin a collaboration with the intention of contributing a grain of sand to continue being part of this sport.
From Crown Sport Nutrition they will continue studying, contributing anti-doping seals to their products and generating content that add value to the Triathlon community.
We encourage you to visit their website crownsportnutrition.com To know the products, and we provide a 10% discount coupon: TN10, so that the January slope is a little easier.
Crown Star products
Although they have a wide range of products, all of them of great quality, we collect their "Star" products
Further information: https://crownsportnutrition.com/