Countdown to the Extreme Man Menorca by Artroactive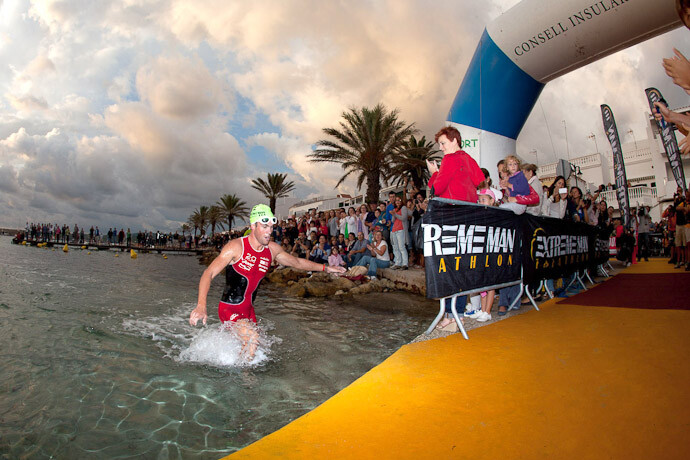 In the week to come, the Island hosts the Extreme Man 113 dispute, an international triathlon (modality that includes swimming, cycling and walking) that for the third time will have Menorca as the stage. The event, which will begin in the port of Fornells at dawn on Sunday 23-S, will have its entire field of development and action in the northern core and surrounding areas.
The organization, during the presentation ceremony held yesterday at the Es Mercadal Town Hall, expressed its satisfaction with the participation rate reached in the current edition, whose figure will exceed 600 competitors, which in any case corresponds to its estimates previous. "We expected to have that number of registered," said Guiem Bosch, one of the promoters of an event that for next year's edition hopes to maraud the "thousand triathletes in contention; more no longer, because neither the characteristics of the route nor the security measures would allow it, "added Bosch in this regard.
The sports-tourism binomial as a guarantee of goods for the Island stood out as one of the most brandished arguments by those attending the presentation, whether it was the mayor of Es Mercadal, Xisco Ametller, the CIM sports minister, Juanjo Pons, or Bosch himself. "This is a clear commitment to Menorca that combines sports with tourism. After the hard initial years, and based on a lot of work, this test is increasingly consolidated within the international triathlon calendar", they all agreed. The organization ensures the security device (in total, some 200 people will ensure that the event takes place normally), thanks the sponsoring firms and local authorities for "their collaboration" – the budget exceeds 50 thousand euros – and highlighted that " Menorca is an incomparable setting for this type of event."
Source: ultimahora.es