CUPRA becomes the official vehicle of the Challenge Madrid.
CUPRA was born with its own identity and integrated into the SEAT company, championed in four pillars: garage, racing, distribution and experiences.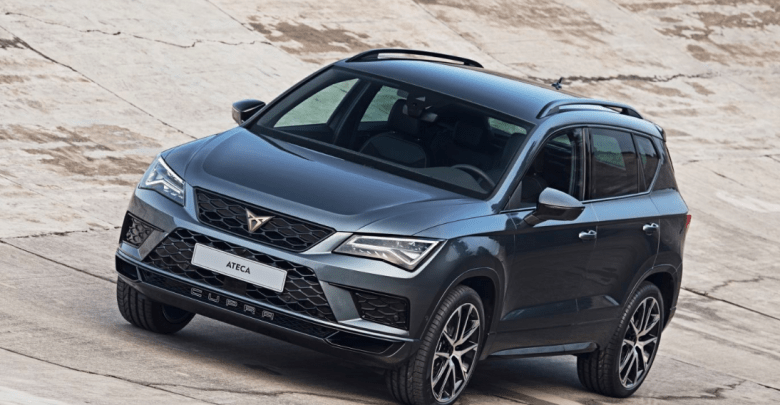 The weekend of the 21 and 22 of September celebrates the triathlon "Challenge Madrid ", contemplated in the CUPRA Challenges program
CUPRA was born to captivate car enthusiasts and in turn, to all those who are looking for a brand with their own personality, which will lead a lifestyle based on originality, sophistication, passion and sportsmanship.
CUPRA was born with its own identity and integrated in the company SEAT, flagged in four pillars: garage, racing, distribution and experiences. The brand enhances its more dynamic side with the CUPRA Challenges, framed in its program of experiences and of which the proposal of Challenge Madrid.
In line with the values ​​of CUPRA, Challenge Madrid brings together athletes willing to overcome their limits and create their path, in accordance with the brand claim #CreateYourPath and under the values ​​of nonconformity and sportsmanship that also characterize the CUPRA universe.
The triathlon will feature vehicles CUPRA Ateca that will accompany the participants during the test. In addition, it will be the official organization vehicle and VIPs. The CUPRA Ateca is a vehicle born from the passion of engineers and designers, and developed for people who appreciate detail and exclusivity.
The heart of the vehicle is one of the most technologically advanced engines on the market: a two-liter, four-cylinder TSI gasoline propeller, direct and indirect injection and turbocharger, which offers no less than 300 CV and 400 Nm maximum torque. This, together with the seven-speed DSG transmission and the 4Drive all-wheel drive system, makes the CUPRA Ateca provide security, style and conviction.
In addition, The brand will participate in the Challenge Madrid with its "CUPRA Teams" Derived from the CUPRA Challenges program, who will have registrations for the Half Relay modality (1,9km swimming, 90km cycling and 21km running).
CUPRA will expand the experience of its teams including accommodation, a personalized kit for each participant, as well as a specialized coaching service by Oscar Pereiro, who will guide them and help to give the maximum in the test.
Further information: www.challengemadrid.com