Damlaimcourt at the gates of the Olympic Dream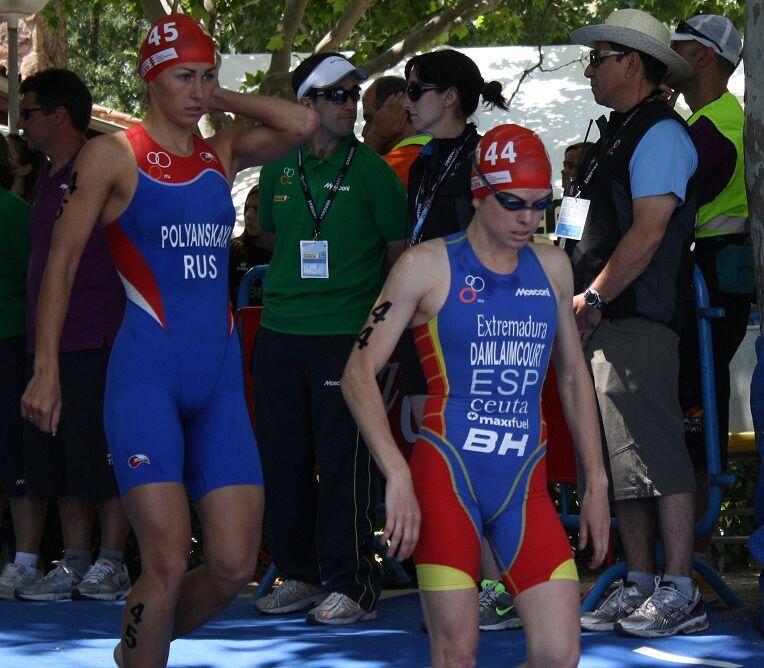 The Madrid triathlete, Marina Damlaimcourt, from the Morenito Triathlon Club, will participate this weekend in the Mooloolaba World Cup (Australia) in search of the necessary points to help her achieve the necessary score to maintain her place in the face of the London 2012 Olympics.
The test will be held next Sunday April 25 on the Olympic distance, 1500 meters swimming, 30 cycling to finish with a 10 kilometer race on foot "The race is going to be tough, it is an Olympic year and people are eager to compete , there are people who have even been training in Australia for months "
According to statements made to the press, and after a long journey of about 28 hours, the triathlete confesses feeling "strange" and with very tight days for adaptation "I also have to say that when the competition starts, I forget everything and I give everything I can. So far I have been training well although I have not done much, I am happy because the injuries have respected me more than other years and I have been able to have better continuity, despite the fact that this race catches me a little fair, I hope to get one more point in the face to the European "
Australia is a country where triathlon is a sport that has a large number of followers "the environment that exists here is different from that in Spain, they really like triathlon and treat you very well"
The last scoring event of this period, where the triathletes will go to achieve these points that grant the direct pass to London 2012, will be the World Championship Series in Madrid to be held next May in the Spanish capital.