Triathlon News
Daniel Arriero and Miriam Casillas win the Cuenca Triathlon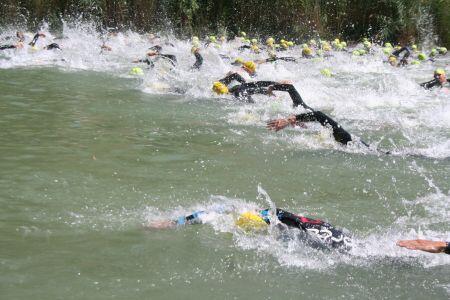 Daniel Arriero, of the Triathlon Albacete club, has been the great winner of the twenty-fifth edition of the Triathlon City of Cuenca, with a time of 2: 06: 06.
Arriero was not the first to cross the finish line in front of the Torremangana hotel in the capital, but he was benefited by the disqualification of Alberto Benito, which started as the main candidate for the title, since the judges considered that he had done 'drafting' on the bicycle circuit, which is commonly known as 'tailgating' of another runner, something that was prohibited according to the rules of this competition. They completed the podium Alberto Bravo Sánchez y Alberto Casillas García.
In the female category, the triumph was for Miriam Casillas García, of the Ferrol Triathlon Club, which completed the 2 time: 22: 15. The second place was for Patricia Key and the third one was Nuria Castells.
This test also served to choose the champion of Triathlon of Castilla-La Mancha. Daniel Arriero took the victory in the men's category and Patricia Llave is the new regional women's champion.
The best competitor in the test was Julián Carretero, who finished in seventh place with a time of 2: 11: 56
In the Junior category, the triumph went to Rodrigo García, from Tirschool Cuenca, who finished ninth in the general classification.
The winners sub-23 were the two winners of the race, Daniel Arriero and Miriam Casillas.
In the category of 1 Veterans, the best were Emilio Miguel López and Sara Fernández. In Veterans 2 won Miguel Isla and Veterans 3, Tomás Belinchón.
Finally, in the team classification, the victory was for the Albacete Triathlon.
Source: vocesdecuenca.com