Triathlon News
Daniela Ryf wins the Challenge Roth but without a distance record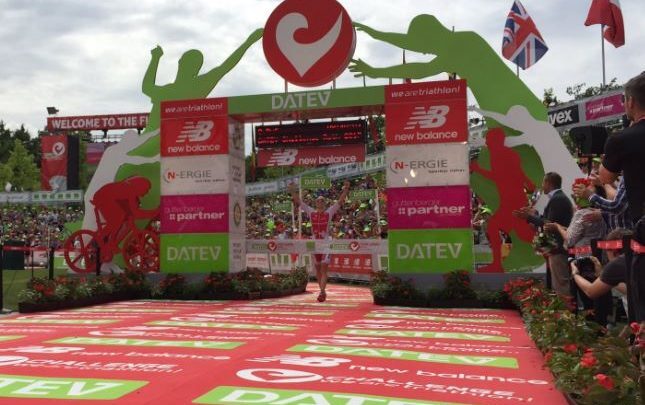 {wbamp-meta name = »image» url = »/ images / stories / news / daniela-ryf-challenge-roth.JPG» width = »300 ″ height =» 150 ″}
The current World Champion has achieved victory but has remained far from breaking the distance record.
Today one of the most important events on the international calendar, the Challenge Roth, where all eyes were on the current Ironman World Champion Daniela Ryf who had commented on her intention to achieve the best brand in history in a long distance triathlon test achieved by Chrissie Wellington with a time of 8: 18: 13
The test began at 06:30 with the 3,8 km swim, where the first to emerge from the water was Daniela Ryf followed by Heather Wurtele at 22 seconds and Holly Sortomme about 3 minutes behind.
In the 180 km of cycling, Ryf demonstrated his great quality, staying ahead of the whole segment and increasing the gap to reach T2 with a 13-minute advantage over the British Laura Siddal and 14 over the Dutch Yvonne Van Vlerken.
In the 42 km race on foot, Switzerland continued to increase its advantage over its pursuers, passing the half marathon with a difference of about 16 minutes. The British Laura Siddal was consolidating her second place, leading in 4 minutes to the third to go through km 21.
Finally, Daniela Ryf got the victory with a time of 08:40:03 followed by Laura Siddal (08: 51: 38) in second position and by Lisa Roberts (08: 57: 14) in third position
Spectacular Bart Aernouts marathon comeback

As for the men's event, the first to emerge from the water was the Swedish Anton Lagerbäck followed at 2:30 by Maurice Clavel and Sean Donnelly.
In the 180 km of cycling the Germans Nils Frommhold and Timo Bracht went up positions to take the lead of the race at km 70 of the route. Frommhold imposed a strong pace to go solo, although a chasing group was formed with Maurice Clavel, Terenzo Bozzone and Timo Bracht 2:30 over the head at km 140.
Finally, Maurice Clavel went around the test recovering distances and leaving alone to reach T2 with a 2 minute advantage over Timo Bracht and about 5 over Terenzo Bozzone.
In the race segment of 42 km Maurice Clavel was gradually increasing its advantage to go through the 21 km with almost 2 minutes ahead of Bart Aernouts who was climbing positions in the race on foot. Timo Bracht went to 4 minutes at this same point.
Finally, the Belgian Aernouts with an impressive sector of the race managed to catch up with Clavel at km 25 and went solo to win the test.
Finally, the final victory was for Bart Aernouts with a time of 07:59:07 followed by the british Joe Dr. Skipper (08: 03: 00) repeating second place and for Maurice Clavel (08: 04: 53) in third final position. Timo Branch in his last test as a professional he got a great fourth place.
Classification
| | |
| --- | --- |
| Aernouts, Bart (BEL) | 7:59:07 |
| Dr. Skipper, Joe (GBR) | 8:03:00 |
| Clavel, Maurice (GER) | 8:04:53 |
| Bracht, Timo (GER) | 8:07:01 |
| Bozzone, Terenzo (NZL) | 8:11:34 |
| Kahlefeldt, Brad (AUS) | 8:12:55 |
| Allan, Dougal (NZL) | 8:14:43 |
| Deisenhofer, Roman (GER) | 8:16:29 |
Photo @ChallengeRoth1