Daniela Ryf wins the IRONMAN 70.3 St George
The IRONMAN 70.3 St George, has contested the North American Championship of 70.3.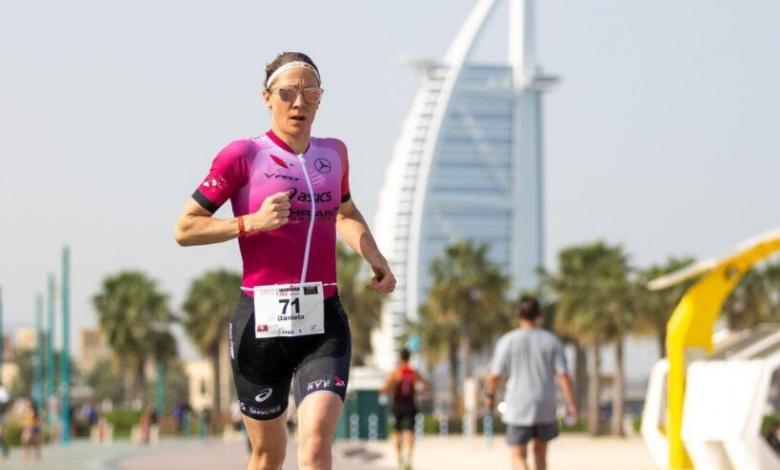 At the same time as the male test where Lionel Sanders has achieved victory the competition has been contested in the female category, where the Swiss Daniela Ryf He was returning to competition to begin his American tour.
The test that has had a good level as well as the male. In addition to Ryf there were Emma Pallant, Paula Findlay or Holly Laurence among others
First out of the water was Halley Chura followed by 50 followed by a group of 5 with Ryf, Lawrence, Findlay, Olliveria and Langridge.
In the 90 km cycling segment Ryf showed its quality and from the beginning it achieved a wide advantage, passing through the 26 km of the segment already with 1:49 of advantage over the group of its pursuers.
Ryf continued to increase their gap to reach T2 with 6 minutes ahead of Emma Pallant and 7 over Skye Moench.
In the foot race Ryf was losing time with respect to his pursuers to reach the 12th kilometer of the race with 3:29 on Jeanni Metzler and 4:29 on Emma Pallant.
Finally, Daniela Ryf he was able to maintain the advantage achieved in the cycling segment to achieve victory with a time of 4:05:47.
The second classified has been Jeanni metzler (4: 10: 15) and third Emma Pallant (4: 11: 03)
The Ryf Times
Swimming 1.900 meters: 24:25, average 1: 17/100 m
Biking 90 km: 2:14:12, average 40,24 km / h
Race on foot 21: 1:22:16, average 3:53 min / km