David Castro Spanish Triathlon Champion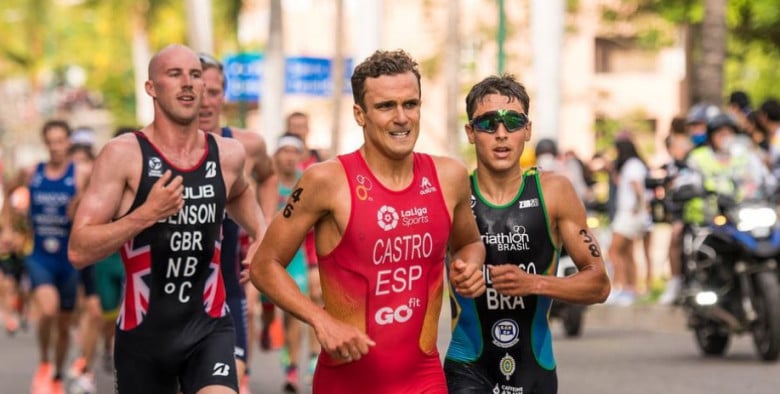 After the women's competition where Xisca Tous it has been proclaimed Champion of Spain The men's event has been contested with a good lineup of professionals.
The winner of the test and winner of the Spanish Championship has been David Castro followed by Ángel Sánchez y Jordi García in third position
At 1 in the afternoon the men's competition began and the 104 participating triathletes jumped into the crystal clear water of Lake Banyoles.
The triathlete David Castro (Eqtr - Rdacal Beyem) has been the clear dominator of the test. The Castilian manchego was the first to get out of the water and remained in the escaped group until the second transition.
But he was the last of all to leave, and he watched as his fellow escapees escaped to fight for positions of honor. First it was Jordi García and Genís Grau who seemed to escape towards victory, but first Ángel Sánchez (Albacete Triathlon) and later David Castro himself hunted them down and opened the range to four men who would fight for the medals.
The first to give in was Genis, and the last Jordi, so in the face to face between
David and Angel, and with the first one emerging victorious. His old training partner, Ángel Sánchez, won the silver medal, while the bronze would finally go to Jordi García.
Fourth place, with a remarkable comeback on foot, went to the young Catalan Guillem Montiel.
Classification of the Spain triathlon 2021 championship
David Castro
Ángel Sánchez
Jordi García
William Montial
Andrés Cendán
Cesc Godoy
Genis Grau
More information shortly