David Castro Bronze medal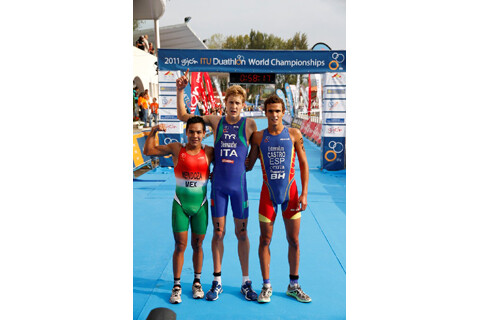 The second test on Saturday, Junior Men, began at 9.50 am. Italian Matthias Steinwandter took the gold medal with a time of 56:31 in a very fast and strong race. The Mexican, David Mendoza, very happy to win the silver medal since it was his first participation in a World Cup.
Spain once again takes the bronze thanks to the performance of David Castro despite his two falls, the final sprint being decisive.