David Hauss European Triathlon Champion. Francesc Godoy seventh and Javier Gómez Noya withdrew from the test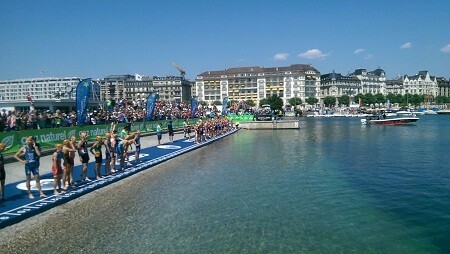 Noya retired in the race on foot after having to change the wheel for a fall that made him lose close to 3 minutes when he reached the T2. A great Francesc Godoy gets the seventh final place
Today has been held in Geneva (Switzerland) the Triathlon European Championship over Olympic distance, where Javier Gómez Noya he was looking for his fourth European title and Francesc Godoy y Pablo Dapena They were the Spanish representatives.
The first to leave the water were Richard Varga followed by the Russian Dmitry Polyansky and Aliaksandr Vasiliev. Cesc Godoy came out in eleventh position, Javier Gómez Noya in 17º and Pablo Dapena in 22º.
Just take the bike, Noya had a fall on the bike, where a deep wound was made and that made him lose positions, and that forced him to stop to change a wheel in a Wheel Stop, which placed him already disadvantaged from the beginning.
In the first kilometers of the cycling sector a group of 20 triathletes was formed in the lead with Francesc Godoy and Thomas Bishop among them. Javier Gómez Noya and Pablo Dapena were in a second group made up of 7 triathletes trying to catch up with the leaders with two minutes behind on the leaders of the race.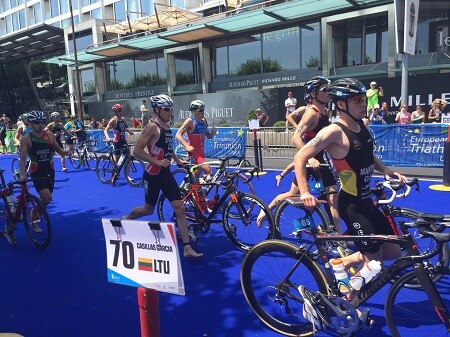 Even with the help of Pablo Dapena, the leading group increased their advantage until they reached T2 with 2:50 behind Noya and Dapena. The first to run were Pierre Le Corre, Alexandro Fabian and Sven Riederer and in fourth place Francesc Godoy.
In the first kilometers of the running sector, the Frenchman David Hauss was in the lead followed closely by the Swiss Riederer and in seventh position Godoy struggling to catch up with the leaders.
Within a few kilometers of the race, Javier Gómez Noya withdrew from the race due to the injury he suffered in the fall. Pablo Dapena retired the bicycle segment due to a stress fracture that did not give an option to overcome.
The French David Hauss he printed a strong rhythm that helped him to reach the finish line and get the European title followed in second position by the Swiss Sven Riederer y Kristian Blummenfelt occupying the third place of the podium.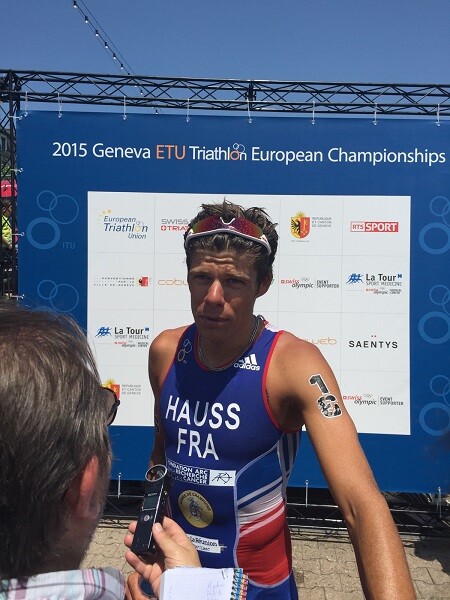 Francesc Godoy finally entered a great seventh place, after a great race always in the top positions
Top 10 Men
| | | | |
| --- | --- | --- | --- |
| ATHLETE FIRST | ATHLETE LAST | NATIONALITY | TOTAL TIME |
| David | Hauss | FRA | 01:52:55 |
| Sven | Riederer | SUI | 01:53:13 |
| Kristian | Blummenfelt | NOR | 01:53:16 |
| Richard | Varga | SVK | 01:53:20 |
| Thomas | Bishop | GBR | 01:53:22 |
| Dmitry | Polyanskiy | RUS | 01:53:46 |
| Francesc | Godoy | ESP | 01:54:00 |
| Alessandro | Fabian | ITA | 01:54:03 |
| Matthew | Sharp | GBR | 01:54:07 |