David Serra, collaborator in TN, reaches an agreement with the FETRI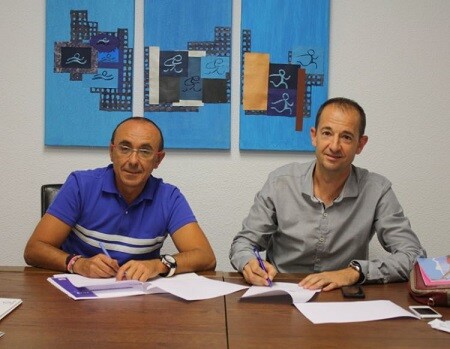 Our collaborator David Serra, yesterday signed a collaboration agreement with the Spanish Triathlon Federation
David Serra Physiotherapy He has a long career in sports physiotherapy and is a reference in the application of the most advanced therapies for the recovery of the athlete and the improvement of their performance.
The main reason that has united the FETRI y David Serra Physiotherapy is the coincidence in its commitment to sport, as well as the values ​​of leadership and technological innovation that characterize them.
Thanks to this agreement, the FETRI triathletes awarded a scholarship in the High Performance Center of Sant Cugat del Vallès will be able to be treated at their two centers in Cerdanyola and Sant Cugat del Vallès (Barcelona). David Serra Physiotherapy will also be present in different tests organized by FETRI.
More information: http://www.fisiocerdanyola.com/