Triathlon News
David Serra Physiotherapy will attend the triathletes at the arrival of the Challenge Barcelona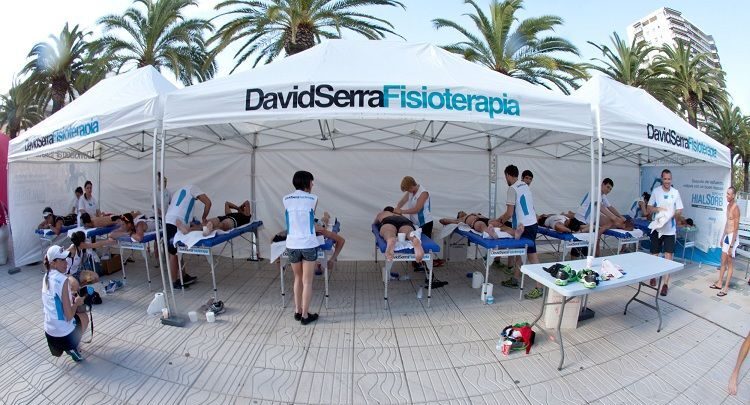 The next 30 in September the town of Calella will host the most relevant event of the long distance nationwide, Challenge Barcelona-Maresme.
Photo: Martí Milla
Fulfilling the premise that characterizes ChallengeFamily and with the aim of offering the best treatment to the triathlete, this edition the post-competition recovery zone of the Challenge Barcelona-Maresme will have a total of 25 physiotherapists belonging to the team of "David Serra Physiotherapy" collaborator Luxury Triathlon News. This team of professionals, formed by physiotherapists specialized in sports physiotherapy, will attend the triathletes at the arrival of the test.
Also on Friday and Saturday the team of "David Serra Physiotherapy" will be at the Expo with the best technology on the market to treat the possible discomfort of the triathletes or to prepare their muscles before the test.
The Challenge 2012, which this year will also be the Spanish LD Triathlon Championship, gives a qualitative leap offering experience and quality in the physiotherapy service to triathletes.
More information:www.challenge-barcelona.es
David Serra Physiotherapy:www.davidserra-fisio.com