Triathlon News
4 Spanish prepared to make history in the Decaironman and Triple Decaironman of Italy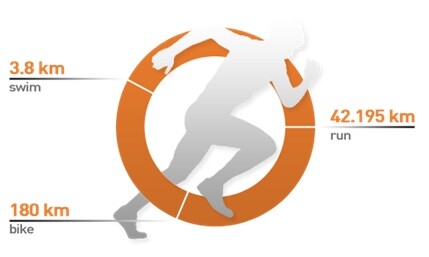 Diego Velázquez leaves with the challenge of being the first Paratriathlete with Multiple Sclerosis to finish this test.
17 athletes have started this morning the Decaironman, where the Spanish Diego Velazquez, World Champion of Paratriathlon LD 2012 Tri3 will start with the objective of beating all records, trying to be the first Paratriathlete with Multiple Sclerosis of the World in completing 10 Ironmanen 10 days. The Spanish will also participate in this test Iván Rodríguez y Ramón Martínez Aliaga
But not only Diego competes, Roberto Lendaro, Italian settled in Spain, and two other Spaniards Jose Manuel López y Llorenc Granado Cortes they have signed up Triple Decairoman , that is, complete 30 ironman in 30 days.Llorent Granado, according to the official means of the Decaironman indicates that it was retired in the number 19, being Jose Manuel López in the Spanish who continues, counting today his 21 IM.
A total of 22 triathletes took the start on the past 8 of September, where 7 have managed end 20 ironman in 20 days.
He Próximo October 8 It is the date where those who have managed to overcome this challenge and the winners of the two tests will be known.
Current classifications:http://tripledecaironman.myblog.it/media/02/00/2607692595.pdf
More information :http://www.decaironman.com
You may also be interested in this