Triathlon News
An athlete disappears in Galicia during a triathlon test
The spectators lost sight of it and the river is being traced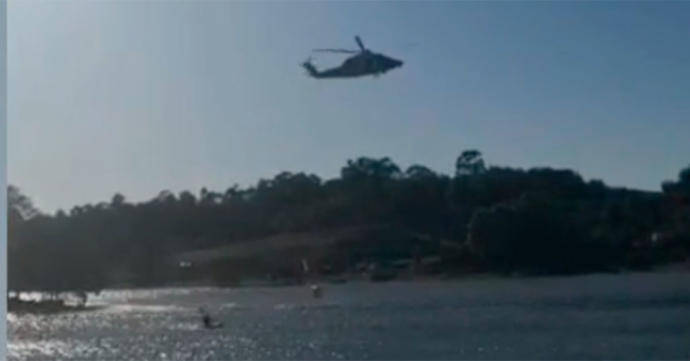 According to the website La Nueva España, yesterday a 23-year-old Portuguese triathlete disappeared in the Miño river while he was competing in the swimming segment of the Triathlon da Amizade Cerveira-Tomiño
This test, organized within the framework of the Eurocidade, had the participation of more than 300 athletes.
The triathletes had to swim a total of 750 meters, to later face 20 kilometers of cycling and a 5.000-meter running race.
The Miño naval commander, Juan Díaz, told EFE that as soon as he entered the water, the 23-year-old neighbor of Barcelos, began to feel difficult and asked for help.
One of the test safety boats approached but when he was close to the young man its crew watched it sink to the bottom of the river.
Update: 16:50
The search has been resumed but the divers of the Civil Guard have had trouble diving into the well where the body is believed to have been trapped.
More than 5 participate in the device0 effective by land, air and water, with the intervention of specialized divers from the Navy.
These employ a multibeam side-sweep sounder to track the river bottom in search of submerged objects to narrow the point at which to dive.
The search is carried out in a section of about four kilometers, in places where there is a lot of current.
The triathlete was facing the swimming segment when his eye contact was lost. The hypothesis is that he drowned and a device of ships and helicopters search the river in search of the body.
The organization itself raised the alarm when they realized that one of the registered did not reach the checkpoint, according to official sources. After the event all competitive activity was suspended