Lionel Sanders and the controversial "imaginary line": Disagreement at the IRONMAN 70.3 in Finland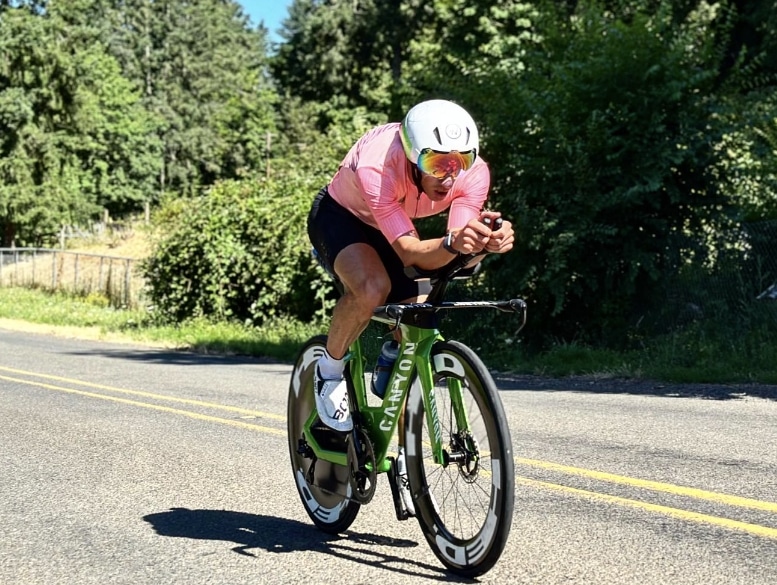 El IRONMAN World Championship 70.3 held in Lahti, Finland, has been the scene of one of the most controversial disqualifications of the season.
Lionel Sanders, double runner-up in the IRONMAN world, was disqualified during the cycling segment for an alleged center line violation.
However, the Canadian triathlete has defended his position claiming that there was no such line in the section in question as can be seen in the following video:
See this post on Instagram
According to Sanders, while overtaking on a narrow road at around 60 km/h, a referee approached him showing him a card.
Asking the reason, the referee informed him that he had crossed the center line. But Sanders argues that there was no center line on that road. Adding more confusion to the matter, the referee told him that the line was "imaginary".
This disqualification has generated a debate in the triathlon community, since other triathletes, such as Kristian Blummenfelt, they also crossed the aforementioned "imaginary line" without receiving any sanction.
The situation has led to Sanders to question his participation in future IRONMAN events, which could have a significant impact on his career and the world of triathlon.
Other professional triathletes have been vocal about the incident.
Jan Frodeno stated: "It's a joke. Imagine a professional cyclist receiving a penalty for using the entire road.
It's so infuriating to watch, firstly because it's applied randomly and secondly because @ironmantri refuses to acknowledge that the pros are more than capable of using the whole road, unlike many of their bikes."
Matt Trautman, who was being advanced by Sanders at the time, he confirmed: "Being the athlete you overtook at the time, I can confirm that it was a truly ridiculous decision, especially on that section of road.
You either had to 'dive' to pass (also illegal) or move to the side like you should and cross the imaginary line.
All the bikes were on the far left, so the non-existent oncoming traffic on the single-lap closed circuit was clearly not a safety factor.. "