Discover the Triathlon Magic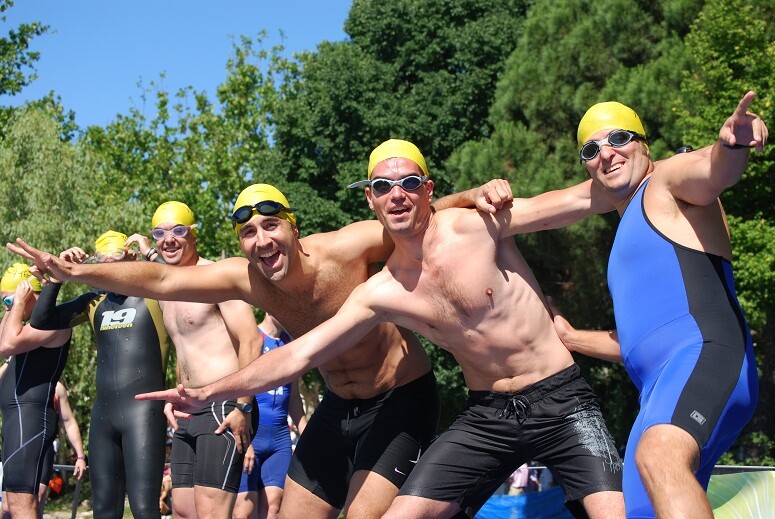 The best scene in Madrid is waiting for you!
A little less a month after the start of the test, the forecasts already have more than a thousand triathletes who will gather at the Casa de Campo to participate in the now mythical "Triathlon Day", proof that one more year promises be a great success thanks to its excellent organization and great reception for all triathletes who want to enjoy this sport.
The "Casa de Campo" is presented as an ideal setting for the organization of this type of event. In June, the International Triathlon Federation (ITU) trusted Casa de Campo to host one of the great international events, the Triathlon World Series, where we were able to count on the presence of the best triathletes in the world.
Now it's your turn.
On the same terrain that athletes of the stature of Javier Gómez Noya and the Brownlee brothers competed, the swimming will take place on the lake and then move on to the cycling segment and the foot race. On a fast and practically flat circuit, anyone who likes this sport will be able to enjoy a great day. Finish the season on the right foot!
Yes, as you are hearing, the first weekend of October, the Casa de Campo will dress up once again and will show off its huge blue carpet, for you and for all the triathletes who want to participate in this unique event, an authentic Triathlon party.
With accessible distances for all audiences, from a SuperSprint (300- 7,7 - 2,5), Sprint (750- 23,1 - 5), relay triathlon (300- 7,7 - 2,5), Aquathlon from minors (700 - 300 - 700), up to an Olympic triathlon (1500- 40 - 10) Triathlon Day has a place for everyone!
Federated or not Federated this is your day, come with your partner, friends, family ... and participate, it will be an unforgettable experience, once you try it, you will already be thinking about your next Triathlon!
Discover the magic of this sport