After 4 months the Du Cross Series returns to Madrid
In this year so different due to the pandemic, a test of Du Cross arrives in the capital of Spain.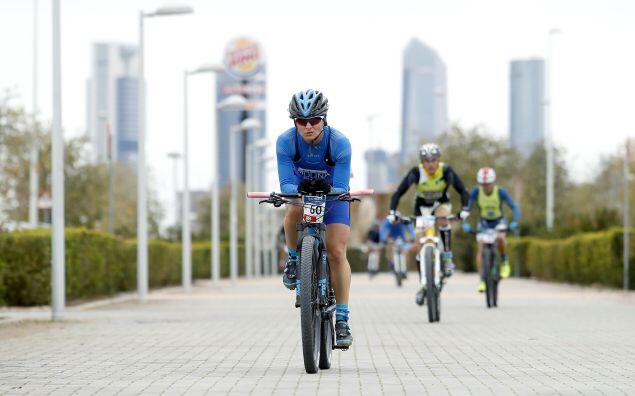 After 4 months of the last test, of the best cross duathlon, the Saturday, November 21.
The sixth edition of this event will take place at the Felipe VI Forest Park, located in the area Valdevevas, with a route of 22,5 kilometers without excessive technical difficulty, but with constant unevenness changes.
Open enrollment.
In this very different year due to the pandemic with test postponements and suspensions. A test of Du Cross arrives in the capital of Spain.
In a unique setting of the city with a 5 km walking tour within the Park on a well-compacted track, then 15 km by bike, varied and entertaining within and around the Forest Park to finish with 2,5 km on foot.
With all the security guarantees and protocols necessary. Masks and gels, safety distance, temperature measurement, etc.
Test within the calendar of the Madrid Triathlon Federation.
With a limit of 300 numbers, registrations at a reduced price can be made until the Wednesday before the appointment (November 18), through the website www.ducross.es, with special discounts for the unemployed.
The circuit, in its eagerness to bring the duathlon cross closer to the popular athlete, has two special programs: 'I can DU', with the aim of solving possible doubts from beginners; and the category 'DU x PARejas', a relay modality that allows each member to perform one of the two disciplines.