Diablillos de Rivas and Alusigma Peñota Dental win the CRE Duathlon Spanish Championship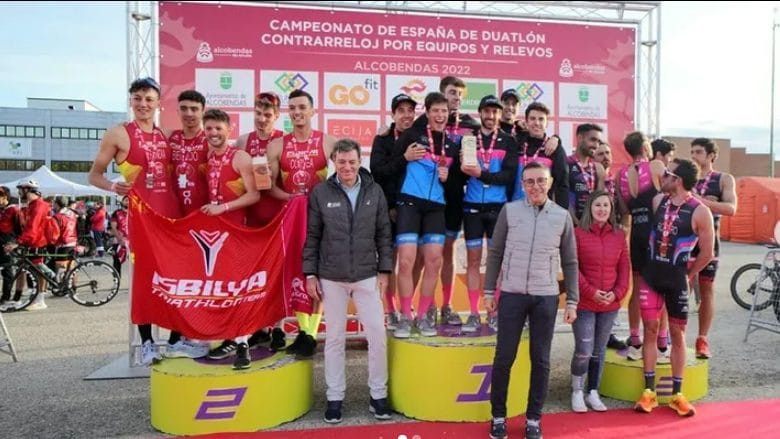 Alcobendas today hosted the CRE Duathlon Spanish Championship where they have taken the victory Imps from Rivas in the female category and Alusigma Penota Dental Portugaletekoa in the masculine
In the women's team time trial, the victory went to the club from Madrid, Diablillos de Rivas, followed by CEA Bétera and Náutico de Narón in third position.
In the men's category, victory went to Alusigma Peñota Dental Portugaletekoa followed by Isbilya Sloppy Joe's and Cidade de Lugo Fluvial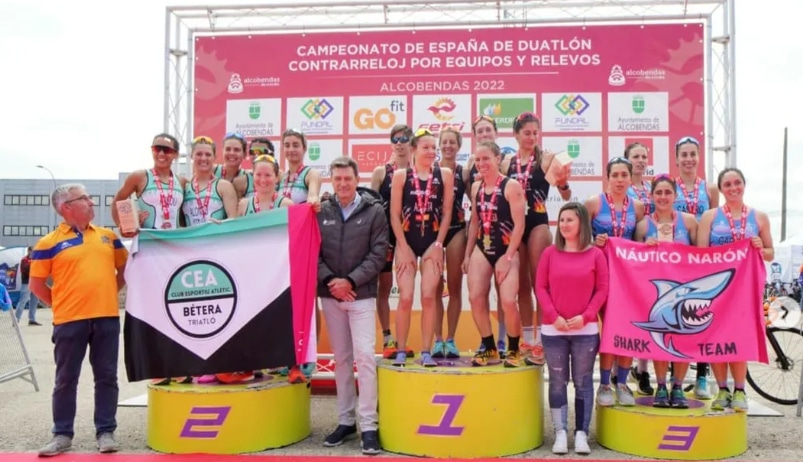 Spanish Championship Duathlon CRE Talents
The cadet and youth teams were protagonists on Saturday morning with the CRE Talents Spanish Duathlon Championship, the second day of the National League reserved for these categories, and also with two categories, Absolute and Open.
In the absolute, the titles went to Diablillos de Rivas with the men's team, and Saltoki Trikideak with the women's team.
The Saltoki Trikideak team from Pamplona prevailed in the women's event with a time of 26:01, with the Extremaduran Capex in second position at 5 seconds, and the Ferrol Triathlon achieving the bronze at 12 seconds.
In the Open category, the Cuellar Triathlon prevailed, with a time of 29:18, ahead of teams from Cidade de Lugo Fluvial and the Carabanchel Triathlon.
In the Men's Absolute category, he won the absolute category with a time of 21:22, ahead of Saltoki, with 21:59, and Montilla Córdoba Triathlon, with 22:09.
In the Open category, the winners were the athletes from the Don Benito Triathlon, with a time of 22:14, ahead of Diablillos de Rivas and Caravaca Ortodent Triathlon.
Last day of the National League of Duathlon Clubs
Tomorrow, Sunday, the Spanish Relay Duathlon Championships will take place, starting with the men's and women's Open categories, starting at 8:15 and 8:20. respectively.
The elite tests will be at 10:30 a.m. the masculine, and 10:32 the feminine. The relay tests of the National League of Talent Triathlon Clubs will close the competitions, with departures at 12:30 and 12:32. respectively for Men's Elite and Men's Open, and at 12:34 and 12:36 h. for Elite and Women's Open.