Devils of Rivas ravages the cup of the King of Triathlon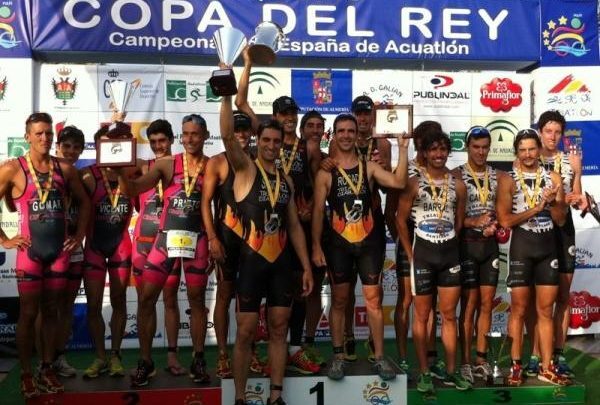 The club Madrileño Diablillos de Rivas, got yesterday in Pulpí, Almería, a double winning the Copa del Rey triathlon in the categories Male and female.
The Copa del Rey is a team triathlon in time trial and distance sprint format -750 m swimming, 20 km of cycling and 5 km of running distance- where triathletes must run together at all times and the team's time marks it the fourth participant.
In the Men's category, the Cidade de Lugo Fluvial club finished in second place followed by the Inforhouse Santiago Arcade Triathlon, completing the podium.
As for the female category, the second place was occupied by the Mataro NPP, followed in third place by the Cidade de Lugo Fluvial.
In the Open test I also dominate the Devils occupying the first two positions of each category.