Diablillos de Rivas and Montilla Córdoba Triathlon Champions of Spain of Duathlon by Clubs
Diablillos advantage and Montilla enters the fight for the podium in the absence of a day of the National League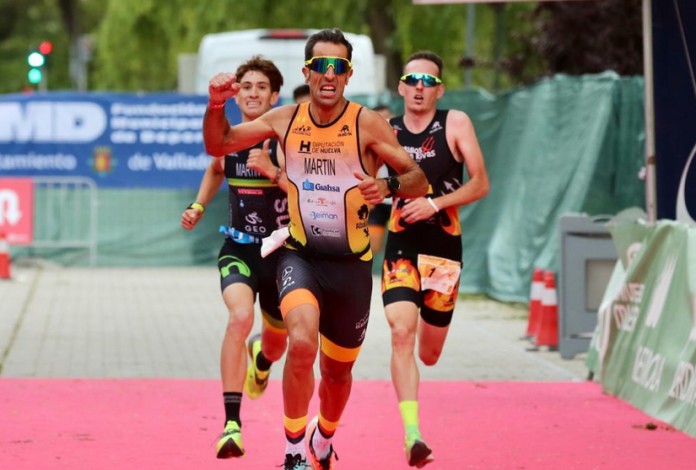 La National Duathlon League by Clubs celebrated its penultimate day with the races of the Spanish Duathlon Championship by Clubes de Valladolid, where the Imps from Rivas and Montilla Córdoba Triathlon they were made with the victory in the national championship
Female test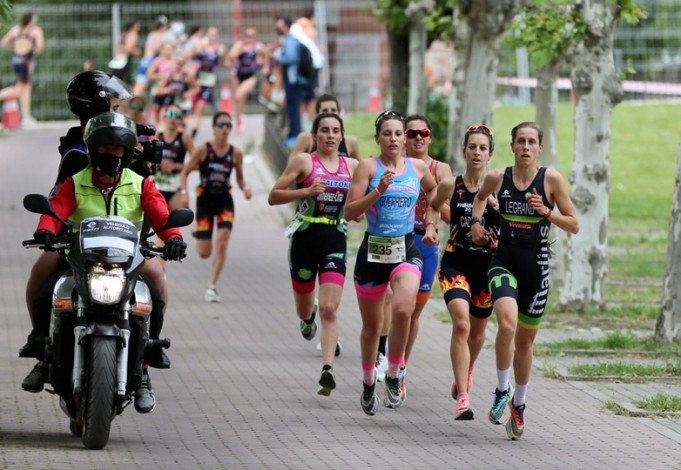 Great career in the Women's First Division of Marion Laurie Legrand, of Marlins Triathlon Madrid, which prevailed with authority at the individual level.
Noelia Juan, for CEA Bétera, and Sara Guerrero, from Náutico de Narón, fought for the second and third position, which was resolved by sprinting in favor of the Galician, Spanish champion of Duathlon at the individual level in title.
For Clubs, the First Division women's championship went to Diablillos de Rivas, silver for Náutico de Narón and bronze for Cidade de Lugo Fluvial, which in this way lost distance in the fight for victory in the league against the Madrilenian Diablillos .
Male test
In the Men's First Division, it was also a highly contested event and in which Emilio Martín, from Montilla Córdoba Triathlon, won the sprint against Javier Martín, from Marlins Triathlon Madrid, and Iván Gil, from Diablillos de Rivas.
The Montilla Córdoba Triathlon won the National Club title, with a brilliant performance by the entire team; Rivas devils the silver, and Saltoki Trikideak the bronze.
Isbilya Sloppy Joe`s, depleted by important casualties such as Genís Grau, defending the colors of Spain in the Lisbon World Cup, left points in the fight, just like Cidade de Lugo Fluvial, who finished fourth in the championship.
In the absence of the last league day, Diablillos de Rivas leads with ten points ahead of Cidade de Lugo Fluvial, and eleven points over Montilla Córdoba Triathlon, which rises to third place in the table. In the fourth, thirteen points behind the leader, is the Saltoki Trikideak.
Second division
In the Women's Second Division another very exciting test, with a great fight between Marina Muñoz, from the Soriano Triathlon; Carla Domínguez, from CN Montjuic Fasttriathlon, and Paula Herrero, from Alusigma Peñota Dental Portugaletekoa.
The initial foot race was for Carla Domínguez, followed by Paula Herrero and Marina Muñoz, but the Soriano Triathlon athlete attacked on the bicycle to go solo and be first, followed by Carla and Paula.
By clubs, the Second Division title went to Sestao Triatloi Taldea, silver to La 208 Triathlon Club, and bronze to Águilas Primaflor Triathlon.
The men's Second Division race was won by Joanes Goitisolo for Alusigma Peñota Dental Portugaletekoa, who got six men among the top seven. Second was Iván Puentes, from the Ferrol Triathlon, and third was Miguel Risco, also from Alusigma Peñota Dental. Those from Portugalete won by clubs, followed by Triathlon Santander and Triathlon Arteixo.
The National League of Duathlon Clubs closes on Sunday morning, with the Spanish Duathlon Championship for Mixed Relay, which will definitively resolve the classifications; and the Spanish Duathlon Championship for Mixed Talent Relay will also be held, the third day of the National League of Talent Triathlon Clubs.