Triathlon News
Devils Rivas Spanish Champions of Mixed Relay Triathlon 2019
Today was the second day in Boiro after the Championship of Spain of Clubs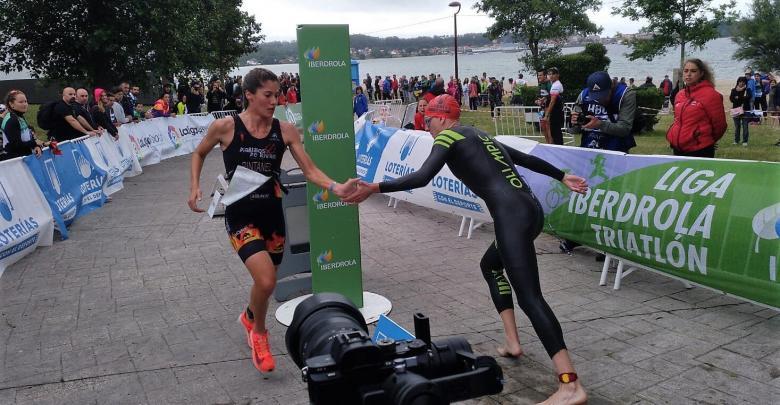 The club of Diablillos de Rivas Triathlon Mar de Pulpí achieved victory in the Spanish Mixed Relay Triathlon Championship 2019, played in Boiro, fourth day of the Iberdrola and Triathlon Lottery leagues.
Exciting career development with alternation in leadership to the last two posts in which Marta Pintanethe Ivan Gil They secured the triumph of the Madrid team, with which they also formed Raquel Aróstegui y Héctor Arévalo. The Diablillos Rivas also won the Loterías and Iberdrola jerseys, and the Iberdrola Trophy for the best swimming session.
Noelia Juan, for CEA Bétera, was the fastest woman in the first relay, with Cidade de Lugo Fluvial and Fasttriathlon leading the pack of the rest of the favorite teams to victory. Kevin Tarek Viñuela traced in swimming for the team from Lugo, but gave the first position in the cycling and racing segments to Fasttriathlon,
With Diablillos and Bétera in the fight for the first positions and Saltoki Trikideak approaching the fight for the podium. Andrés Eduardo Díaz received the third relay with the Fasttriathlon in the lead, followed by Cidade de Lugo Fluvial, Saltoki Diquesí Trikideak, Diablillos and Bétera.
Marta Pintanel raised Rivas' men to second place at the exit of the water of the third relay, and to the first position in the delivery of the post to the last reliever of Madrid, Iván Gil, who knew how to manage and maintain the advantage until the end .
Good careers of Laura Durán and Ander Noaín kept Saltoki in the second place ahead of Cidade de Lugo Fluvial and Fasttriathlon, but Alexis Dupuy had to give up the Navarrese place on the podium before the push of Antonio Benito, who secured the silver for the Galician team, and Aleix Domenech, who gave the Catalans the bronze.
Classifications: https://bit.ly/2S7g5I0
Source: FETRI