Dirk Bockel opens the season in Abu Dabhi and will be direct rival of Eneko Llanos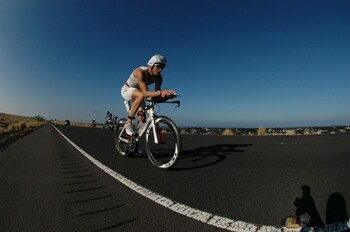 The triathlete of 35 years old, will premiere this season the next 3 of March in the Abu Dhabi International Triathlon, and done finished second and third in the last two editions. Everything indicates that we will see a great duel between Bockel and Eneko plains for the final victory.
Abu Dabhi is his first goal of the season, where the bike circuit of a course of 200 km adapts very well to his conditions and the final stretch of the race will be very fast from the beginning.
After having taken the step from short to long distance (where he was Olympic) his dream is to win in Kona, "is where the Ironman myth was born. I finished fourth last year and I know I can win the race. Abu Dabhi will be a good test for Kona "
The next objective after this race will be the Ironman of Regensburg (Germany) that will play the 17 of June and once finished will put all his forces in the Ironman World Championship in Kona (Hawaii) which will be held the 1 October.
You may also be interested in this