Saiz and Gomar win in the sprint distance of Alicante Triathlon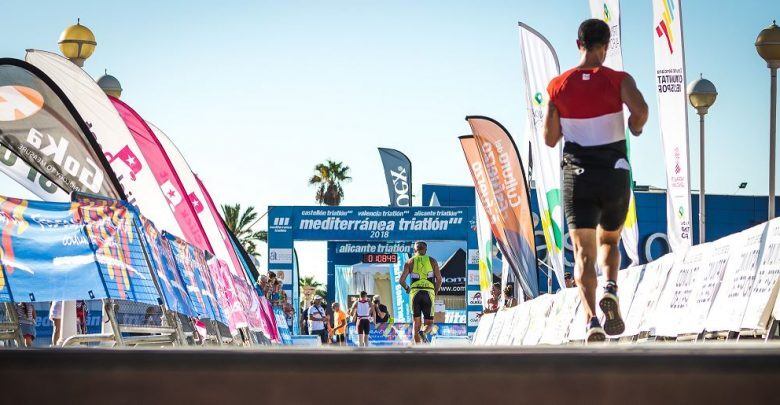 More than 500 participants inaugurate the first day of competition of Alicante 2018 Triathlon.
At 8.30 hours, Postiguet Beach hosted the first group of triathletes that were going to compete Alicante Triathlon in modality Sprint. All the girls competing in this modality have covered 350 meters of swimming, 10 kilometers of cycling and 2,5 kilometers of running. Twenty minutes later it was given to the exit to the modality Súpersprint, in which only boys participate, and that to cross the same distances that their companions of the Women's Triathlon.
In less than fifty minutes the first girls, most of them not federated, crossed the finish line. Helen de Montes was proclaimed winner of the Women's Triathlon, with a time of 46: 25. Second came Inés Balaguerfollowed by Magda Paradis, who got the third position.
In Súpersprint men won Miguel Lorente, triathlete of CEA Bétera, who completed the test in 34: 49. Second came Pau González-Espresati. Sergue Domene I managed to enter the finish line in third position.
From the 9 in the morning it was the turn of all the triathletes who were competing in Sprint mode, covering 750 meters of swimming, 20 kilometers of cycling and 5 kilometers of running.
After completing the three segments, which passed through the beach of Postiguet, Avenida de Villajoyosa, and the promenade, the triathletes of the University of Alicante dominated the test from beginning to end, to the point of being two of its components the first in crossing the finish line. After the arbitration decision Jesus Gomar was proclaimed winner of the Sprint triathlon, with a time of 58: 08. The second position was for Javier Romo, training partner of Jesus. The third place was for Luis Santos, also a member of the local club.
In women, the triathlete of the Trilavall has been proclaimed winner of the sprint distance Yaiza Saiz, stopping the time in 01: 09: 27. In second position he entered the goal Angela Llorca, of Elite Bikes Albir. The third place has been for Esther Rico, of the A300W Elche TCP.
It was the turn of the school children, the Acuatlón de Alicante Triathlon inaugurated the XXXVII Sports Games Vialterra, and more than school 200, have moved to the capital of Alicante to play this first round of the 2018-2019 season. From the smallest of the multisport category to the top cadet category.
Alicante Triathlon hosted the last test of the Mediterranean Triathlon circuit. The weather has accompanied throughout the morning, with summer temperatures, ideal for the practice of Triathlon.
Further information: https://www.mediterraneatriatlon.com/
#See you at the finish line