Guaranteed fun at the TriStar Madrid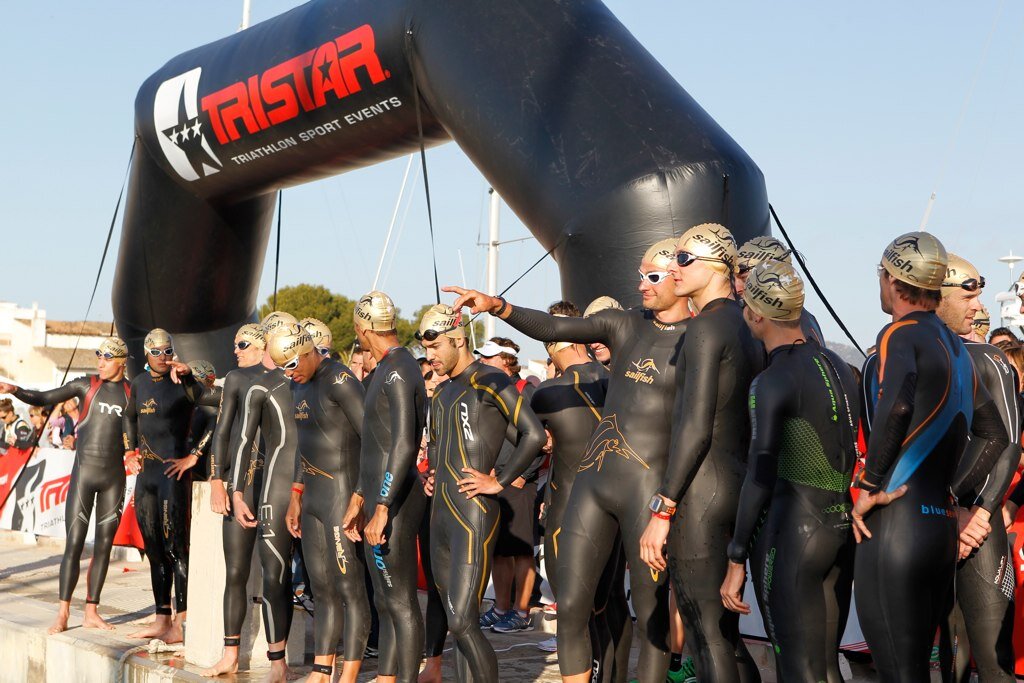 - The 111 km of TriStar Madrid on Sunday July 3 can be completed by relay teams of two or three members. It is ideal for cyclists, runners or swimmers to approach triathlon for the first time.
- The cheapest registration period is extended until Thursday, June 30.
- Spanish professionals begin to register to face Macca, world champion.
- The chef Urrechu prepares for the TriStar111 Monaco in Madrid.
The fun of the participants is the main objective pursued by the TriStar111 Madrid that will be held on July 3 at the Casa de Campo. And to make it easier for more people to approach the world of triathlon for the first time, TriStar continues to develop new, more affordable and fun formats, as well as modalities such as relay teams so that cyclists and runners can also debut in a test of these characteristics. In the Tristar111 Madrid you can participate individually or by relay teams, a new way to complete the 111 kilometers of route in a more relaxed way, since in this way many athletes will be able to approach the long-distance triathlon in an ideal way to your chances.
This relay team modality is ideal for cyclists, runners or swimmers who make their debut in this type of event, as well as for groups of friends, work colleagues and business groups to experience a very special sports day. Relay teams can be made up of two or three members. If there are three relievers, each one completes one of the sectors and gives the relief to the teammate in the transition area, handing him the time control chip in hand. In the case of being only two relievers, one of them must complete two sectors in a row. In addition, teams can be made up of men only, women, or they can be mixed.
To further facilitate registration, the cheapest registration period is extended until Thursday, June 30. There are only 20 days left for the inaugural edition of TriStar111 Madrid! The registration period to participate in the competition is open and can be done through the official page of the competition www.tristarmadrid.com PROFESSIONALS FOR VICTORY
In addition to the confirmed presence of the world champion Chris McCormack, one of the most prominent, followed and admired athletes, both on Saturday July 2 at TriStar TEAM Madrid and on Sunday 3 at TriStar111 Madrid, during these days other international and Spanish professionals are formalizing their registrations. The presence in the Madrid event of several winners of Ironman tests will be confirmed shortly, and at the moment there are already many Spaniards registered, such as the former professional cyclist José Almagro (recently proclaimed runner-up in Spain in cross triathlon). Other Spaniards with a 'pro' place are Álvaro Velázquez, who was runner-up in Spain in long distance and who is finalizing his recovery after an injury, or Jaime Menéndez de Luarca, who already competed in TriStar Mallorca in the past.
THE COOK ÍÑIGO URRECHU, A PASSION FOR THE TRIATHLON
The famous and mediatic chef Íñigo Urrechu is preparing to debut in the world of middle distance triathlon in the next TriStar111 Monaco. During this period of preparation and training that he is carrying out at the Reebok Club, partner of TriStar Madrid (official medical service, technical collaborator...), he has also set TriStar Madrid on his calendar as one of his first serious tests to assess his state of form and get in touch with the competition, possibly as a member of a relay team. "The triathlon and haute cuisine are similar, since concentration must be present at all times, it requires a lot of sacrifice, tenacity and why not say it… stubbornness. What I like the most about Triathlon is the atmosphere, what you see, what you perceive and what you feel, they are things that are different from other sports, there is a lot of friendship and a very familiar atmosphere", says Urrechu. At www.tristarmadrid.com you can follow his progress and adventures on his way to Monaco in September.
Source: Tristar Press