Double Bronze for the Spanish National Team in the Ibero-American Triathlon Championship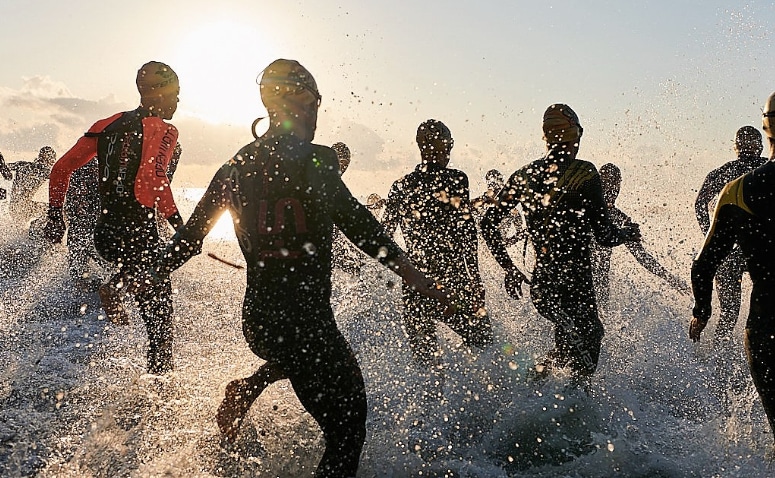 Excellent performance of the triathletes of the Spanish National Team who competed this weekend in the Colombian town of Cartagena de Indias, where the Pan American and Ibero American Triathlon Championship was held.
In Female Category Anna Godoy Contreras, who just a week ago achieved silver in the Junior Triathlon European Qualifier, returned to the podium after winning bronze in the Ibero-American Championship. Carolina Routier retired due to heat stroke due to the extreme temperature and humidity that occurred during the competition.
In the Men's category, the three Spaniards managed to place themselves in the Top 10 of the Test. Bronze for Miguel Ángel Fidalgo, fourth position for Jose Miguel Pérez and sixth for Uxio Abuin.
Benito Torres as Technician of the Spanish Triathlon Federation accompanied the triathletes during the competition.
Parallel to the celebration of the Pan American and Ibero-American Cup and during the previous days, the Ibero-American Triathlon Congress was held, which was attended by the President of the Spanish and Ibero-American Triathlon Federation, Mr. José Hidalgo y D Jorge García. Representatives from 13 other countries have also attended the event; Brazil, Chile, Colombia, Costa Rica, Dominican Republic, Ecuador, El Salvador, Guatemala, Mexico, Panama, Peru, Venezuela and Cuba.
During the congress a balance and memory of the cooperation activities carried out in 2010 in Argentina, Colombia, Mexico, Paraguay and Peru was made; as well as the requests in progress for the year 2011
On the other hand, there has been an exhibition of the operation of cooperation programs, as well as the integrations of online training platforms for coaches, and the possibility of taking advantage of new technologies for the development of technicians
It has been unanimously decided that the next Ibero-American Championship will be in Viña del Mar (Chile), at the beginning of 2012.
Pan American and Ibero-American Triathlon Championship, results:
TOP 10 FEMALE
| | | | | |
| --- | --- | --- | --- | --- |
| 1 | Rivas | Claudia | MEX | 02:14:57 |
| 2 | Leonn | Anahi | MEX | 02:18:10 |
| 3 | Shiver | Kaitlin | USA | 02:19:03 |
| 4 | Godoy Contreras | Anna | ESP | 02:20:12 |
| 5 | Pérez | Yanitza | CUB | 02:21:59 |
| 6 | Fair-Poor | Maydelin | CUB | 02:22:17 |
| 7 | Raga | Lina Maria | Collar | 02:22:26 |
| 8 | Hernández | Lisandra | CUB | 02:22:44 |
| 9 | Rios | Militza | PURE | 02:23:22 |
| 10 | Balena Palace | Romina | ARG | 02:23:37 |
TOP 10 MASCULINE
| | | | | |
| --- | --- | --- | --- | --- |
| 1 | Stojanovic | Ognjen | SRB | 02:03:34 |
| 2 | Maloy | Joe | USA | 02:04:02 |
| 3 | Van de Wyngard | Felipe | WHO WE | 02:04:05 |
| 4 | Oak | Fabio | BRA | 02:04:17 |
| 5 | Fidalgo | Miguel Angel | ESP | 02:04:24 |
| 6 | Perez | Jose Miguel | ESP | 02:05:12 |
| 7 | Heron | Arthur | MEX | 02:05:52 |
| 8 | Abuin Ares | Uxio | ESP | 02:06:09 |
| 9 | Gonzalez | Michel | CUB | 02:06:20 |
| 10 | Collins | Ben | USA | 02:07:34 |
Source: FETRI