Where to see MOLA? Mario Mola's documentary produced by Redbull
The first chapter of this series about a triathlete beyond the competition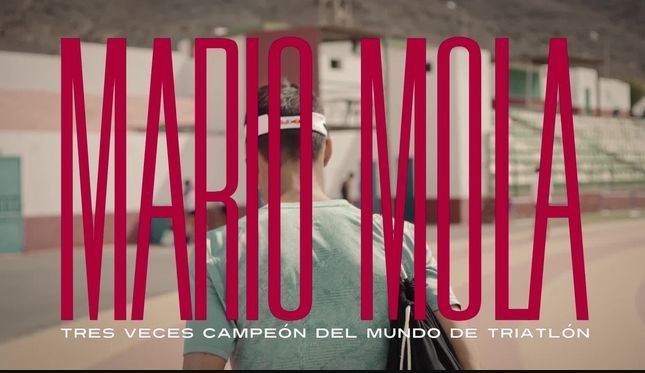 RedBull has led a project called MOLA of several chapters showing the life of triathlete Mario Cool and that premiered yesterday in Marca
"In triathlon, you have to be comfortable with repetition, with doing the same thing every week."
"Anyone who expects something very different is better than changing sports, that's why being a perfectionist, methodical and disciplined person is very helpful«, Sums up Mario in the Methodical chapter which premiered yesterday and will also follow on Redbull.com.
For more than five years, the Spanish champion has shared a training group under the orders of Joel Fillol, one of the great gurus of the discipline.
In this group there is a situation that improves the condition of each one of them: several of the best in the world (such as Marten Van Riel or Vicent Luis -current world champion-, among others) train together for long periods of time.
"TheThe dynamics of the work group is not that they push themselves to get higher, to be stronger or faster. It is about supporting each other to see what they can do today, tomorrow and the next day, to be consistent every day«, Sums up as philosophy.
Believe in yourself
"TWe all understand that what we do in training does not have that competitive objective between usyes, "says Mario.
"ANDtriathlon is a sport in which being physically at 100% is not a guarantee of success. That is why it is essential to believe in yourself and not beat yourself up if things don't go as expected: when that happens, I go back to work the next day », continues the Balearic in another episode.
Each of the chapters focuses on different aspects of Mario's personality, commented on by himself and by his closest circle: from his approach as an athlete, to his life beyond competition, symbolized in the relationship with his partner the triathlete, Carol Routier, or her interest in academic training in the company.
Where you can see?
The first chapter of this series about a triathlete beyond the competition can be seen exclusively in the following link MARCA.com.
The four chapters are now available on the official website of rebull
Or here you can see the advance
These are the chapters
MOLA, is the audiovisual project that immerses us in the backstage of the best triathlete of the last five years.
Four episodes, one for each pillar of its success:
Methodical

Stubborn

Leader

Passionate.