Two Spaniards in the TOP20 of the Triathlon World Cup in Tiszajvaros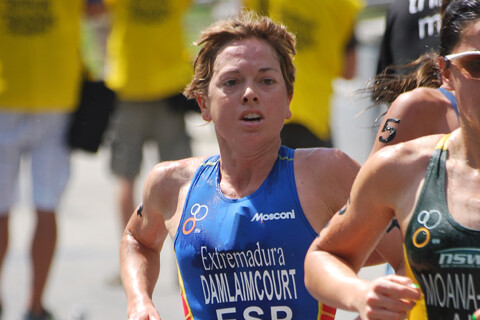 Marina Damlaimcourt in 12th place and Marta Jiménez in 18th place, are the two Spanish who have managed to reach the finish line in the TOP20 of the Triathlon World Cup held today in the Hungarian town of Tiszajvaros, with a total time of 02: 01: 34 and 02: 02: 14 respectively.
María Pujol entered the 25th position, completing the circuit in 02:03:05. Ana Burgos retired before the end of the test. According to forecasts, it was the American Jorgensen Gwen, 01:59:54, who took first place on the podium, just a week after achieving second place in one of the most important events on the international calendar, the World Series of London Triathlon. The Italian Anna María Mazzetti and the Russian Irina Abysova completed the podium with a time of 2:00:02 and 2:00:18 respectively.
In a fast race, in which there were continuous changes in the head of the race in the cycling sector and which took place in two groups divided by a difference of 35 seconds, the American Jorgensen Gwen, who was initially at the end of the second group, He knew how to get the strength to fight in the race on foot and climb positions without looking back, until he was at the head of the race and thus achieved the first position.
In what is presented as a mythical triathlon event, which has hosted the World Cup since 1997 and which makes it the second oldest on the calendar, the Spanish triathletes have known how to fight to be among the top twenty of the event , with the aim of scoring for next year's Olympics. The next appointment is the world series in Lausanne, on August 20.
All results in:
http://www.triathlon.org/results/results/2011_tiszaujvaros_itu_triathlon_world_cup/5991/