Two Spaniards in the Winter Triathlon World Championship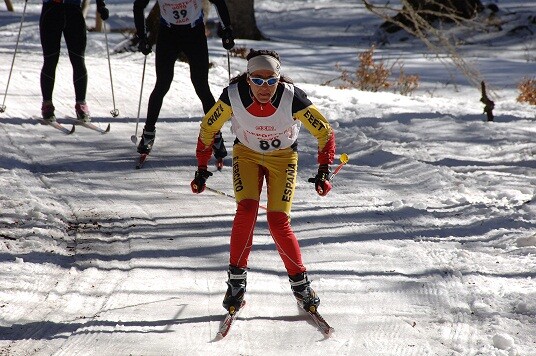 Mónica Sáez, the Mayencos Brico-Jaca Triathlon runner, Spanish Winter Triathlon Champion, travels this Thursday to the Finnish town of Jamijarvi, selected by the Spanish Triathlon Federation, to represent Spain in the women's category in the World Championship of Winter Triathlon. Jon Erguin, runner-up of Spain in Reinosa, will also participate as the only male representative.
The competition that takes place on Saturday 26th, will take place in an "all on snow" format: 6 km of running, 11 km of mountain biking and 4 km of cross-country skiing. The greatest handicap that Spanish triathletes will encounter is that during this season they have not been able to compete with the bicycle on snow, the most technical discipline of the three when the entire test runs on the white element. After the suspension of the only two tests (Tuixent and Rasos de Peguera) that were going to be held entirely on snow, all the winter triathlons that have been contested (Reinosa, Ansó and Isaba), have done so with both first segments on the asphalt. To this we must add a bad ski season, with many dates without snow on the circuits, in addition to the greater tradition in Nordic skiing in other countries.
Despite all these negative points, we must highlight the excellent state of form in which our representatives arrive, with an impeccable season, so depending on the circumstances (such as the lack of snow on the MTB circuit), we should not rule out a great result.
For the Mayencos triathlete it is her second participation in the modality world championship, after the 15th place achieved last year in the Norwegian world championship.
Further information:
http://www.triathlon.org/events/event/2011_jamijarvi_itu_winter_triathlon_world_championships/
http://www.triathlon.org/results/results/2010_eidsvoll_itu_winter_triathlon_world_championships/4417/