Two weeks for the closing of registrations of the Club La Santa Volcano Triathlon 2021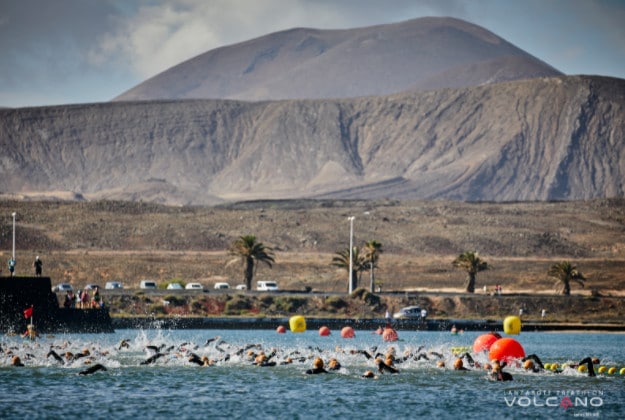 Lanzarote is preparing to host the longest triathlon event in Spain, the Club La Santa Volcano Triathlon, what celebrates its XXXVI edition.
This classic, which dates from 1984, is part of the Club La Santa calendar of sporting events scheduled for this year.
The test, of Olympic distance and great tradition in the national and international triathlete community, will begin with a 1,5-kilometer swim in the Club La Santa saltwater lagoon, to continue with 40 kilometers of bicycle and conclude with a 10 kilometer running race.
The Volcano Triathlon 2021 will have different classifications: age groups, relays y paratriathletes. The little ones will also have their own challenge, the Volcano Kids, which will consist of two tests.
A first race for children from 7 to 13 years old that will have a swimming segment and a running race, and a second test for young people between 14 and 17 years old that will incorporate a cycling segment and will be part of the Canarian Cadet Championship and Youth.
Club La Santa has already announced news for the 2022 test calendar, including the celebration of the next edition of this oldest triathlon in Spain on February 26.
In this way, three tough events such as the Volcano Triathlon, the Club La Santa IRONMAN 70.3 Lanzarote and the Club La Santa IRONMAN Lanzarote will be concentrated in just four months.
More information and registration in the official website