Ecotrimad 2014 is already running with news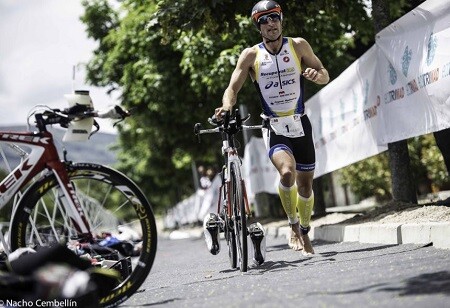 The pit area and the swim exit will be in the municipal area of ​​Buitrago,
The entries of Ecotrimad 2014 (14 and 15 of June) are already open, it will be a medium distance Spain championship, it changes routes, it offers discounts for clubs and it maintains the sprint triathlon as the first test of the triathlon water circuit.
No doubt Ecotrimad has been consolidated within the national calendar as a test with its own personality, demanding, in a magical environment and with a treatment by the organizers close and personal to the triathlete. The 2014 edition will be the June 14, the medium distance test and 15 June, the sprint test, the first triathlon water circuit test that includes two other triathlons in the Atazar (Cross) and Valmayor (Sprint) reservoirs and how much acceptance he had in 2013.
The 2014 edition will be the Spanish medium distance championship in the case of the competition on Saturday June 14, will have limit of 800 enrolled and discounts will be offered to clubs that bring more than 15 triathletes. The Sprint triathlon on Sunday will have a limit of 600 seats.
After three editions of Ecotrimad, the organization has decided to change the route. The biggest novelty will be in that the pit area and the exit of the swimming will be in the municipality of Buitrago, swimming will run in the vicinity of the walls of the town and the walking tour will be partially modified.
With this change the facilities of the reservoir of riosequillo are left, it becomes a more compact test, easy to follow for the public and spectacular, to be able to follow the participants from the battlements of the wall of Buitrago de Lozoya during the stretch of the swimming.
Further information: www.ecotrimad.com