Ecotrimad Spain Triathlon Championship 2014 MD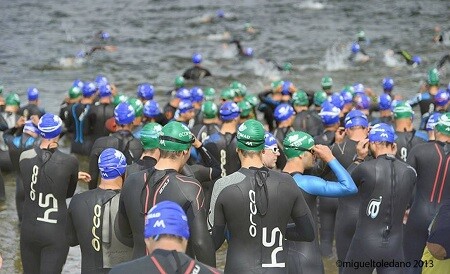 The 4th edition of the Ecotrimad will host the 2014 Mid-Triathlon Spanish Championship in the 14 next June 2014.
With a limit of 800 places in this edition will be offered discounts to those clubs that bring more than 15 triathletes.
One of the novelties for this year is the change of the route, where the transition zone and the swimming start will be in the municipality of Buitrago. The swimming will take place around the town walls and the walking tour will be partially modified.
Ecotrimad It also has a sprint test on Sunday 15 of June, which will be the first test of triathlon water circuit which includes two other triathlons in the reservoirs of Atazar (Cross) and Valmayor (Sprint) and which was so accepted in 2013.
Further information: http://ecotrimad.com/
Photo: Miguel Toledano