Edmonton will host the Grand Final and Bermuda the World Sprint and Relay Championships in 2021
This year the World Cup will be decided in Hamburg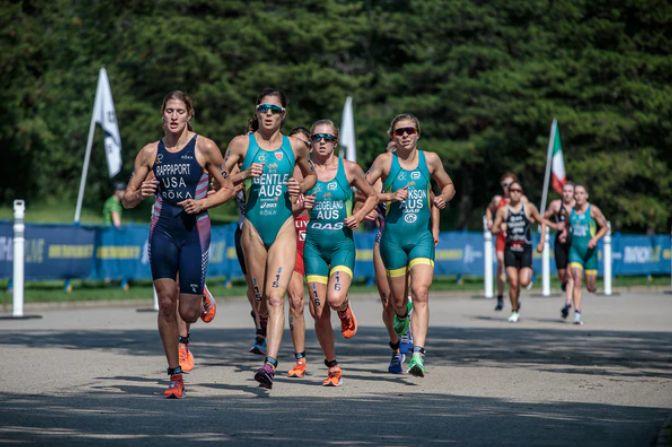 After months of deliberations to ensure the best results for all stakeholders, the ITU Executive Board has decided split the 2021 World Triathlon Grand Final
Edmonton (CAN) to host the Grand Final in August
In this test the events of Olympic distance Elite, U23, age groups and Super-Sprint distance will be played
Bermuda to host the World Sprint and Mixed Relay Championships in October
In this event the Elite World Championships, Youth, Age Groups in sprint distance in addition to the World Mixed Relay Championships for all categories.
The Paratriathlon World Championships will be held before the Paralympic Games
It will be played at a third location to be determined at future Board meetings, after reviewing the proposals of potential organizers.
This year the World Cup to 1 single test
Earlier this week, the ITU approved the award of the 2020 World Championship titles in Hamburg, at the Wasser World Triathlon event in Hamburg that will be held this next September 5.
In the official statement, the ITU commented:
"Athletes, coaches, National Federations and ourselves, we all know that this has been and continues to be a very strange year with endless challenges, and that we must make the best humanly possible decisions in the best interest of everyone involved.
We know that announcing that the World Championships title now, after the cancellation of the two events, will be played in the only event left on the calendar and that there is little anticipation of this announcement, is far from ideal.
We want to assure you that it is not only the best option, but the only option we have to give our athletes the opportunity to compete and show their best at this level.
I really want to thank the organizers, the German Federation and the World Triathlon staff for their commitment and efforts to make this opportunity possible, in challenging circumstances.
"Sport can be a great tool on the road to recovery, we are slowly returning to this new normal and we are doing our best to support athletes, organizers, national federations and all our partners on this journey.
The health and safety of all athletes is our first priority and, with that in mind, we will do everything possible to put on a great event and crown the World Champions.