The 1 of January opens inscriptions the swim crossings of Challenge Madrid
The Open Water, are limited to 300 squares and will have two distances, 1,9 and 3,8 km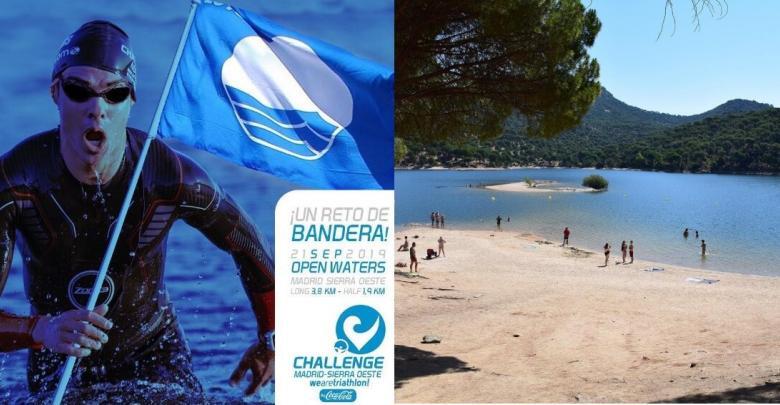 The second edition of the Open Water competition of Challenge Madrid Moves to the Sierra Oeste de Madrid to be held on September 21, 2019
A 79 Kilometers of the capital, between the mountain starts of the mountains of Gredos and Guadarrama, separated by the depression of the river Alberche, is one of the most charming places of Madrid and tourist attraction, San Martín de Valdeiglesias.
Challenge Madrid Open Water Tour
The open water competition will take place on the Playa de la Virgen de la Nueva in San Martín de Valdeiglesias, also known as "la beach of Madrid", That in 2018 was declared Blue flag, a badge that demands compliance with rules on water quality, fullfilment of security requirements, the provision of General services and environmental management. It is the first indoor beach with blue flag of the Community of Madrid.
The distances to be covered by the swimmers in the Pantano de San Juan in San Martín de Valdeiglesias will be 1.900 or 3.800 meters.
Remember that today December 31, the reduced price period ends for the registration in the Full and Full test by relays that the 1 of January of 2019 will increase
Further information: https://www.challenge-family.com/madrid/