Paralympic athlete David Casinos sponsors the Tri WWW solidarity team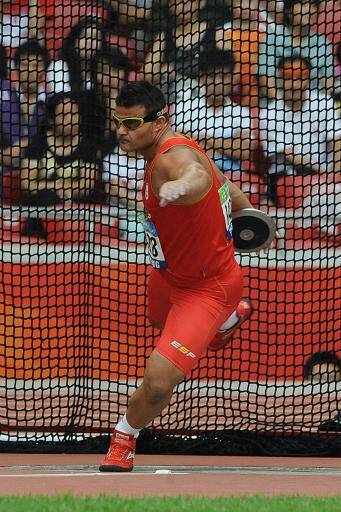 The Tri WWW team, consisting of triathlete Xavi Llobet, cyclist Óscar Pujol and paratriathlete Francesc Solà, has announced that they will arrive in Valencia LD surrounded by a luxury godfather: David Casinos.
No one better than him, a blind athlete and three-time Paralympic champion, represents the values ​​of Tri WWW, an association that works to ensure that people with disabilities are included in sporting events. In addition, its objectives are focused on promoting scientific research to improve their quality of life and encourage the practice of sport in this group to motivate them through their participation in tests or collaboration as a volunteer.
David Casinos, who is preparing his participation in the JJ OO London 2012, is the latest addition to an action that will also have the support of the president of Tri WWW, Isa Janssens. In this way, the association will be present in Valencia LD through a supportive team that has been possible thanks to the collaboration of Sands Beach and Trisense Sport.
The team will be made up of Xavi Llobet, a triathlete with a wide track record and recent champion of the Valencia Triathlon 2011; Óscar Pujol, professional cyclist who has played in teams such as Cerveló or the Omega-Pharma Lotto; and Francesc Solà, international paratriathlete. Together they will take part on March 4 of Valencia LD, the Spanish Medium Distance Championship, to give a voice to the cause of Tri WWW and raise awareness among sports fans to support disabled people in their discovery of sport as an engine for their lives.