The Belgian Steve Van Heirseele wins the short triathlon of Sierra Nevada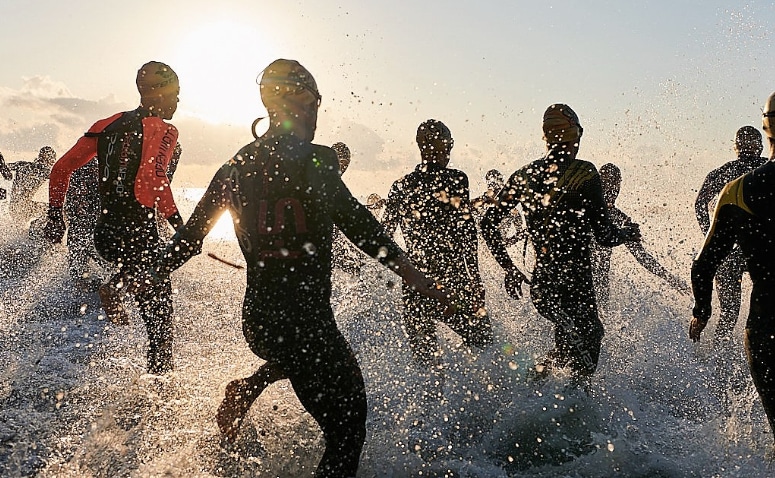 The Belgian Steven Van Heirseele achieved victory yesterday in the Sierra Nevada Short Triathlon, described as one of the toughest tests in the world and which has brought the victory of Sara Bonilla from Madrid in the women's category.
Van Heirseele has taken 2 hours 47 minutes and eight seconds to cover a demanding route consisting of a kilometer and a half of swimming, forty of cycling and ten of running.
The Belgian was accompanied on the podium by the Sevillian Eduardo Moreno, who entered the finish line with a disadvantage of two and a half minutes, and by the local triathlete Juan Andrés Cano, who invested four and a half minutes more than the winner on the track.
Van Heirseele and Moreno commanded the test from swimming, extended their advantage in the very tough Puerto del Duque and stayed together until the middle of the route on foot, at almost 2.700 meters of altitude, in the highest area of ​​the track, at which time the winner completely broke the race and marked distances with the Sevillian.
In women, Madrid's Sara Bonilla reached the finish line first, with a time of three hours 16 minutes and 49 seconds, despite not commanding the test until the first part of the race on foot.
He was accompanied on the podium by Elena Aguilar from Murcia, winner last year in Sierra Nevada and who arrived eight minutes after the winner, and Verónica Tovar from Cáceres, who entered the finish line 25 minutes behind the first.
Van Heirseele explained to Efe at the finish line that "the tremendous heat suffered has made a test that already presents one of the most demanding routes in the world even tougher."
Bonilla, for his part, has commented that "due to the altitude conditions" they make this the "most difficult" triathlon that he has run and he has been "very happy" because he did not expect to finish in podium positions.
Around 340 athletes have participated in this competition, which will continue on Sunday with the long triathlon, which practically doubles the distances covered today (two and a half kilometers of swimming, eighty of cycling and 21 of running) and for in which a hundred athletes have signed up
EFE