Triathlon News
The beautiful gesture of Jan Frodeno to Sebastian Kienle at the IRONMAN Frankfurt
Sebastian Kienle had to be taken care of by the doctors of the test, of a cut in the right heel when nailing a crystal when leaving the swimming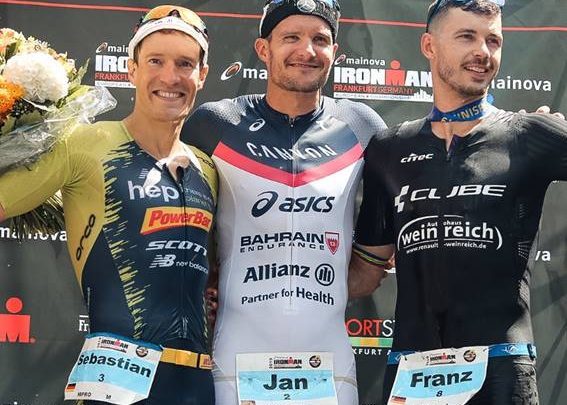 Yesterday we saw a new exhibition of the German triathlete Jan Frodeno going down from the 8 hours in the IM Frankfurt, but also showed that it is a great competitor since in full competition and instead of taking advantage of a possible advantage over Sebastian Kienle, who required medical attention, went to take an interest in his compatriot.
It all happened when we got to T2, where Sebastian Kienle had to be seen by the test doctors, from a cut in the right heel when sticking a crystal when leaving the swimming. The German was wounded throughout the cycling sector.
Jan Frodeno, who saw everything that happened in the transition tent, he went to see how he was to be interested in his condition, instead of taking advantage of the moment and achieving the maximum difference
We're blessed to be able to watch these two race. ?@SebastianKienle gets into T2 and gets a piece of glass removed from his foot. @janfrodeno see the medical team and instead of storming off, go to check on Sebi. #IMEUChamps

?: https://t.co/xo0tukX89x pic.twitter.com/G2XVCxFAew

- IRONMAN Triathlon (@IRONMANtri) June 30, 2019
Then in the running race, after several kilometers in the lead, Kienle caught up with Frodo, at which point the cameras collected where You can see the two talking and even joking.
Swim, bike, run, banter. @janfrodeno and @SebastianKienle are absolute legends. #IMEUChamps

?: https://t.co/xo0tukX89x pic.twitter.com/geiWRRr3oW

- IRONMAN Triathlon (@IRONMANtri) June 30, 2019
Finally Jan Frodeno won the victory by dropping 8 hours and Sebastian Kienle was second