The Triathlon LD World Championship in Vitoria hosts a poster of luxury favorites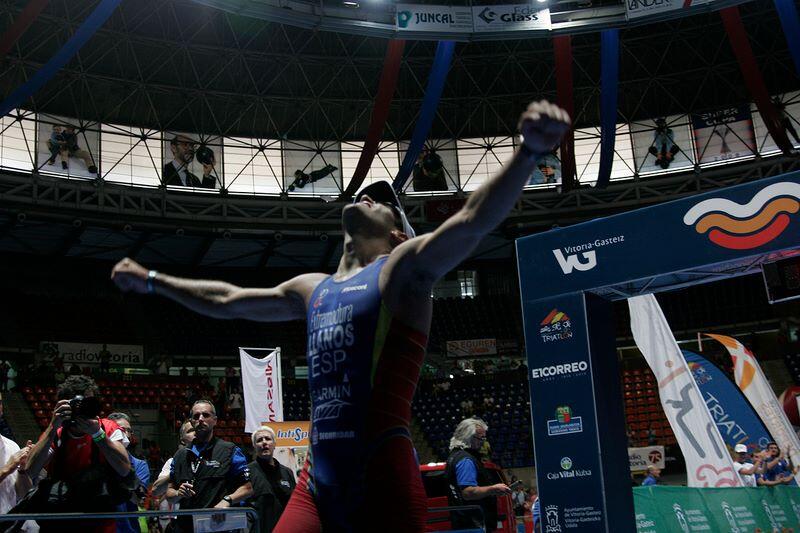 On July 29, Vitoria-Gasteiz will host the Long Distance Triathlon World Championship. Some of the best triathletes of today will arrive at the appointment that seems exciting. All of them will fight to go down in history in the city of Vitoria.
In the male elite category we will have the local triathlete, Eneko Llanos. World runner-up in the Hawaii Ironman in 2008. In addition to two appearances in the Olympic Games. from Sydney and Athens, Llanos has a wide track record that includes countless triumphs such as the Spanish Winter Triathlon Championship or the X-Terra World Championship. Eneko leaves as one of the great favorites and arrives at the appointment with the highest expectations.
The Vitorian will have to face one of the current triathlon myths, Chris McCormack. The double Ironman World Champion from Hawaii (2007 and 2010) returns to the Long Distance after trying to qualify for the Olympics. From london. The Australian is the only triathlete to win the World Triathlon Championship and the ITU World Cup Olympic Distance Series in the same year, both in 1997.
They are joined by other figures on the international scene such as the French Sylvain Sudrie (winner of the LD World Championship in 2010 and runner-up in the 2012 edition of the European Championship - Challenge in Kraichgau).
As for the rest of the Spanish representatives, we will be able to enjoy Miquel Blanchart, European Long Distance Champion last year in Tampere (Finland), Raúl Amatriain (current Spanish Medium Distance Champion), Richard Calle, Mikel Elguezábal and Pedro Reig.
In the elite women's category, the event will host Virginia Berasategui from Bilbao (LD European Champion in 2010, bronze medal in the 2010 LD World Championship and third in the 2009 Hawaii Ironman, among other achievements).
Likewise, the British Jodie Swallow (LD World Champion in Perth in 2009 and runner-up in the European Championship held in Vitoria in 2010). At his side, the Swiss Caroline Steffen (LD World Champion in Immenstadten 2010) will also aspire to climb to the top of the podium.
The European Long Distance Champion in 2011, Camilla Pedersen arrives in Vitoria after reaping a fourth place in the last European Championship - Challenge in Kraichgau. Along with her, the participation of her compatriot Michelle Vesterby (LD European runner-up in 2011) and the Hungarian Erika Csomor (LD World Champion in 2007) also stand out.
In addition we will also have the participation of Gurutze Frades, Maider Gaztañaga and Estefanía Gómez.