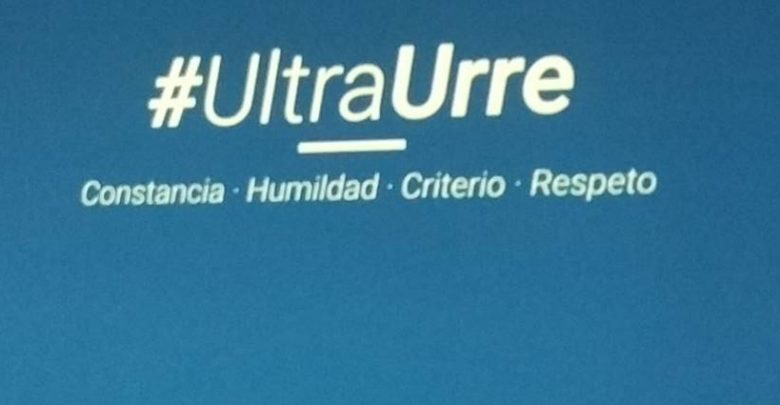 The well-known chef Iñigo Urrechu, presented last Thursday at his restaurant on Velázquez Street, his new challenge for the 2020, the #Ultraurre, which consists in completing the longest race in the world in Greece, the Spartathlon of 246 km of route.
In the presentation he told us that his intention is to give visibility to the project for a good cause, the awareness in society of the need to do sport. Lately we have seen very worrying data about the obesity in our country, since for the 2030 year the 80% of men have obesity problems and therefore, this will be transmitted to the smallest, where currently the percentage of obese is 30%.
What is your challenge?
Regarding his challenge, the Spartathlon, is a way of 1 year to achieve the classification to the test and prepare thoroughly to be able to overcome the 246 km of route.
This test leaves Athens and finishes in Sparta with a maximum of 36 hours to complete it.
For this you need to complete at least one test of 100 km of route in less than 10 hours and you will test twice your classification in the 100 km of Murcia (March) and Santander (June).
He also revealed his solidary challenge this July that consists of completing 18 marathons in 18 days, to complete the Camino de Santiago
Urrechu is not new to running
Urrechu is not new to running, he has already done crazy things like doing 100 km on the track, Ironman and several 110 km or 24 ultradistance races running continuously.
Although for this challenge you will have to prepare yourself thoroughly. For this you will have the help of two of our sponsors, the center of High Performance of Rebook Sport the Finca and at Compex, leading brand of electrostimulation in the market.
During the presentation many sports figures were present, such as Chema Martinez, the influencer Veronica Costa (Vikika) or Juan Antonio Ramos, Spanish long distance runner of the world veterans in 100 km.
This project is solidary and will collaborate with various associations such as the Dame Vida Foundation, with the musician Iván Sevillano Pérez , known as Huecco, where he will put the soundtrack to a documentary that will be recorded throughout the challenge,
More info https://www.inigourrechu.com/deportista/