Triathlon News
The British Team wins in the Mixed Relays of Nottingham with recital by Alex Yee
The test became duathlon due to bad weather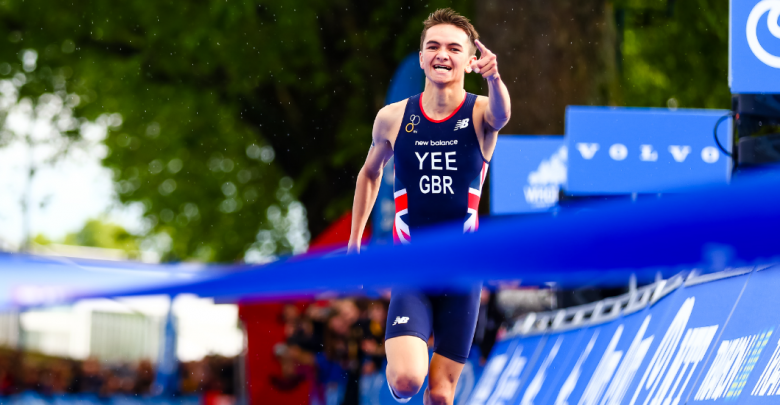 In the event that finally it was passed to duathlon by the Trent River conditions, the team of Switzerland was silver, and that of France bronze.
The 14 women were the first to go where Georgia Taylor-Brown attacked from the start and led a long line of athletes to the T1. Then he got on the bike first, followed closely by Renee Tomlin (USA) and Emilie Morier (FRA).
In the cycling segment the advantage increased so much, that at the end of the 7km of cycling, reached the 23 seconds with respect to the member of Team Australia Emma Jeffcoat, who was ahead of Switzerland, Canada, Italy, the Netherlands, Germany and France .
In the last 1,5km on foot, and encouraged by his audience, Taylor-Brown showed why he won at WTS Leeds just six days ago, and passed the post to his teammate Ben Djikstra, who gave 30 a second advantage.
In the second relay, Djikstra managed to maintain the lead, while the pursuit by Dorian Coninx (FRA), after another explosive race-cycling-race combination of the Briton, the advantage went up to 36 seconds.
The third relief was decisive. Sophie Coldwell, of the GB Team, assured the leadership to give the relief to one of the fastest men in the circuit. Behind Coldwell, the young Swiss Alissa Koning gave the performance of her life to try to get her team to the podium.
The French Leonie Periault worked tenaciously to maintain the second place. Behind, Italy, Canada and Germany tried to stay in the race. Tamara Gorman gave everything at this stage for the US team to move from 13 to 10.
Alex Yee He was in charge of giving victory to his country, Yee, extremely satisfied with the change of format, showed again that when it comes to running on foot, nobody can stop him. In the first stage of the race he made a time of 4: 16 and 4: 26 in the second to stop the chronometer in 1h23.14, and give the gold to his team.
Behind, Adrien Brifford (SUI) was strong in the last segment on foot and gave the money to his country, better place in Mixed Relay for Switzerland. Pierre Le Corre He kept the third place for his team despite a difficult transition that made him lose valuable seconds.
Alexis Lepage gave the fourth place to Canada. Germany, Italy, New Zealand and Australia, came behind.
The team from Spain formed by María Rico, Genis Grau, Iría Rodríguez and Alberto Gónzalez was 13º